Published on
May 31, 2016
Category
News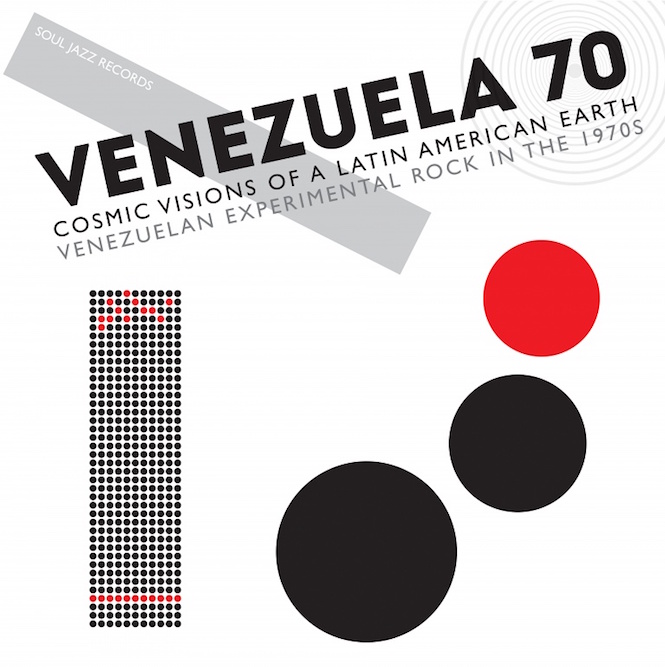 Cosmic visions of Latin America.
London's Soul Jazz label has announced Venezuela 70, which it describes as a collection of "the groundbreaking experimental rock music made in Venezuela and created in the 1970s".
During this period, Venezuela was the wealthiest Latin America country, owing mostly to its vast oil supply. With the highest rate of per capita income was the highest in the region, literacy rates
increased and the democratic government invested heavily in culture, pushing art, architecture, theatre and music.
Consequently the '70s saw the birth of a new generation of musicians including Vytas Brenner, Angel Rada, Pablo Schneider and Miguel Angel Fuster, who took rock as their base but muddied the waters with electronica, funk, jazz, latin rhythms and Venezuelan roots music. Forward-thinking in its approach, this canon looked to the future whilst also drawing on the country's rich musical heritage.
Find the tracklist of artists, mostly unknown outside of Venezuela's borders, below.
Venezuela 70 – Cosmic Visions Of A Latin American Earth: Venezuelan Experimental Rock In The 1970s is expected on 24 June. Meanwhile check Vytas Brenner's transcendent track 'Araguaney', which opens the comp.
Tracklist
01. Vytas Brenner – Araguaney
02. Pablo Schneider – Amor En Llamas
03. Un Dos Tres y Fuera – Machu Picchu
04. Miguel Angel Fuster – Polvo Lunar
05. Angel Rada – Basheeba
06. Fernando Yvosky – Barcos De Papel
07. Un Dos Tres y Fuera – Son De Tambor y San Juan
08. Vytas Brenner – Bang-Going-Gone
09. Aldemaro Romero y Su Onda Nueva – Irene
10. Miguel Angel Fuster – Dame De Comer
11. Un Dos Tres y Fuera – San Juan, Tambor Y Fuera
12. Ofrenda Vytas Brenner – Caracas Para Locos
13. Grupo C.I.M. – Joropo No. 1
14. Angel Rada – Panico a Las 5am
15. Apocalipsis – Ayudame a Encontrar Mi Camino
16. Miguel Angel Fuster – La Quema De Judas