Published on
June 17, 2016
Category
News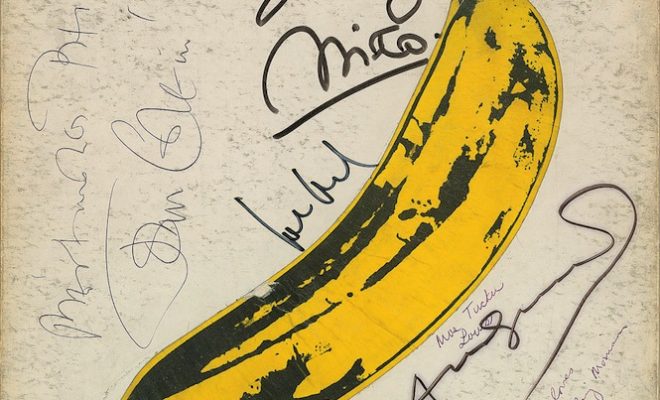 Top banana.
A rare copy of The Velvet Undergournd & Nico's iconic album is up for auction, signed by the whole band and Andy Warhol, who produced the record and supplied the artwork.
Read next: Andy Warhol's 25 best record sleeve designs.
Belonging to the founder of The Velvet Underground Appreciation Society, who acquired the signatures of all five band members, as well as that of Warhol himself between 1979 and 1984, the first edition copy still has the peelable banana artwork laregly intact and is expected to fetch upwards of $6,000.
Signed in person in black felt pen and biro, it reads "Lou Reed," "Best wishes Phil, John Cale in '81," "Moe Tucker Loves," "Andy Warhol," "loves Sterling Morrison," and "Do or Die, Nico."
As the description on the lot reads: "It is incredibly rare to have all five band members' signatures on their historic debut album, and the additional presence of Warhol makes it all the more special."
The auction will run until 23rd June. You can place a bid and find out more here.