Published on
September 21, 2020
Category
News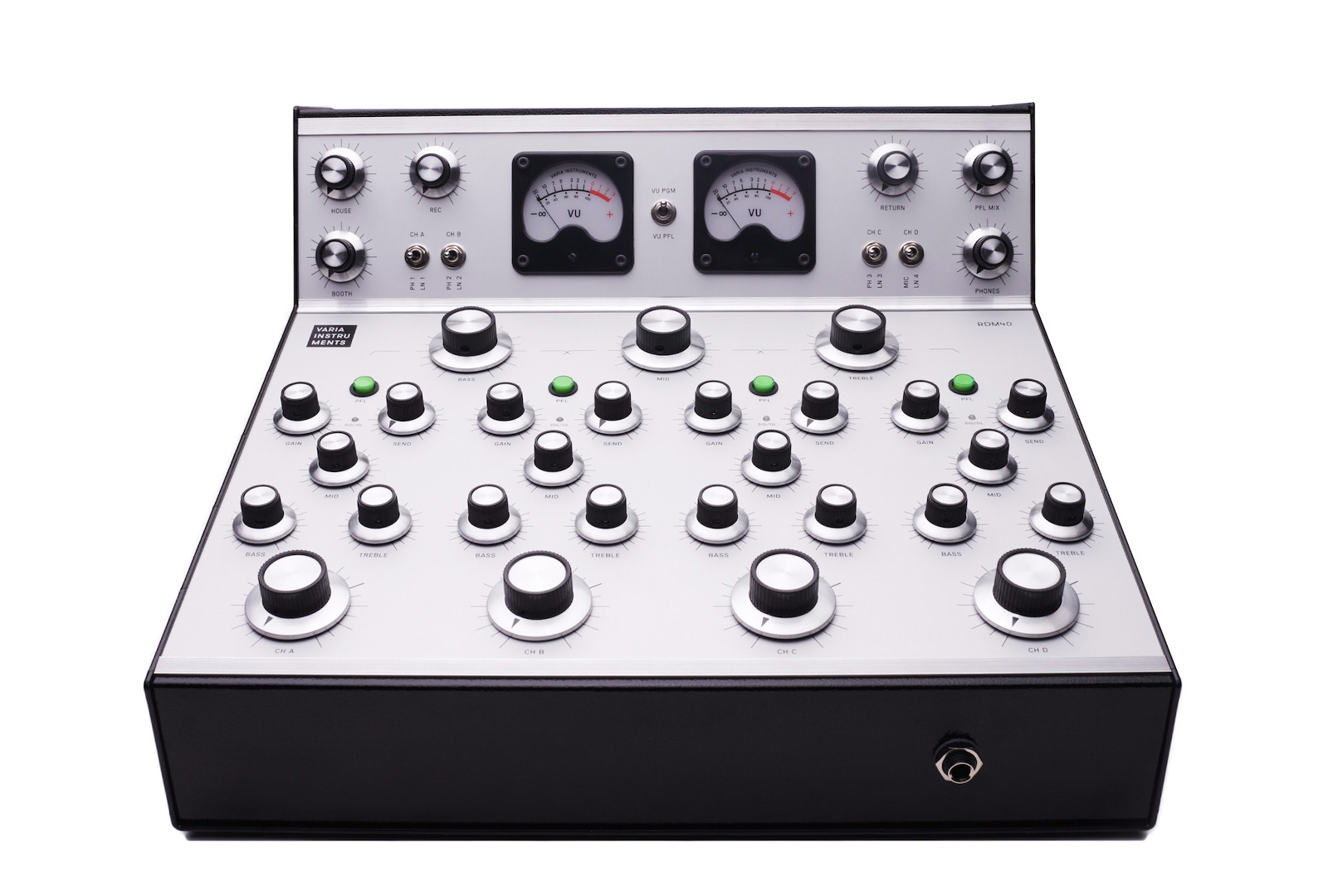 Hand crafted in its Swiss workshop.
Varia Instruments has launched a new four-channel rotary mixer, the RDM40.
Made to order, the RDM40 comes housed in solid metal, with a 3-band master-isolated, 2 analogue VU meters which indicate the programme master (PGM) or cue / PFL, and a built-in linear supply unit whose voltage can be changed from 115V to 230V.
The RDM40 features 4 inputs – 3 line/phono, and 1 line/microphone, as well as outputs including 1 master out (XLR balanced), 1 booth out (jack balanced), 1 record out (RCA balance), 1 headphone (with the following parameters: level phones, cue mix / PFL mix).
Each input channel includes: gain (+/- 12 dB), level, 3-band isolater (full kill), send (signal can also be sent to an external effect processor) and signal level indication LED.
RDM40 follows the company's two-channel portable rotary mixer, the RDM20, as well as its TTW10 turntable weight.
Retailing for £2,975.50 (excluding VAT + delivery), the mixer measures 13.6 inches x 14.2 inches x 7.5 inches, with a weight of 5.5 kgs.
Head here for more info.