Published on
September 7, 2016
Category
News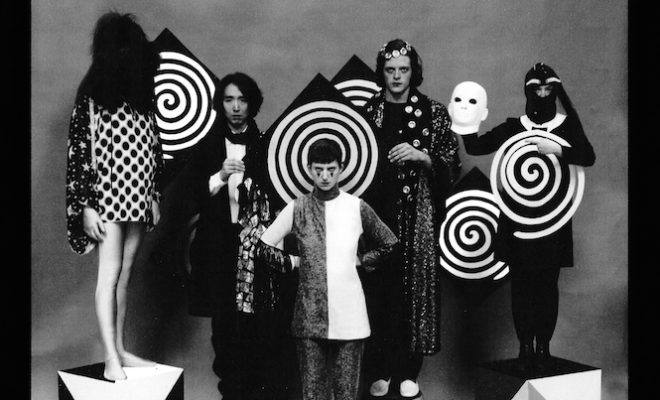 Don Cherry to Madlib via Saturn.
The latest global psych troubadours to find a home on international label of consequence Soundway Records, Vanishing Twin have dropped a fantastic 60 minute mix charting their journey to the label.
With a tracklist that basically reflects our idea of the perfect record collection, the mix begins with astral harpist Dorothy Ashby and electronic wizard Bruce Haack, moving freely between the avant garde jazz of Don Cherry and Sun Ra, and afro funk from The Hykkers and Joe Mensah all the way through to contemporary practitioners like The Heliocentrics and Madlib. The link here? Malcolm Catto, who plays with both, has produced several tracks on Vanishing Twin's Soundway debut Choose Your Own Adventure.
Anyway, enough from us – dig into the "West looking East, East looking West" mix of cryptic waffles below and find out more about their forthcoming record on Soundway here ahead of its release on standard and limited edition green vinyl on 30th September.
---
Tracklist:
Dorothy Ashby – The Moving Finger
Bruce Haak – Super Nova
Onuma Singsiri – Mae Kha Som Tam
Don Cherry – Brown Rice
Creative Music – Espace Futurible
Shit n Shine – Denim Dos and Don'ts
United States of America – Cloud Song
Astrud Gilberto – Zigy Zigy Za
The Hykkers – I Want a Break Thru'
Joe Mensah – Cry Laughter
Sun Ra and His Intergalactic Research Orchestra – It's After the End of the World
Stereolab & Brigitte Fontaine – Calimero
Madlib – Funky Blue Note (Malcolm plays on this)
Orlando – Turbulent Capsule
Heliocentrics – Once Upon a Time