Published on
January 5, 2017
Category
News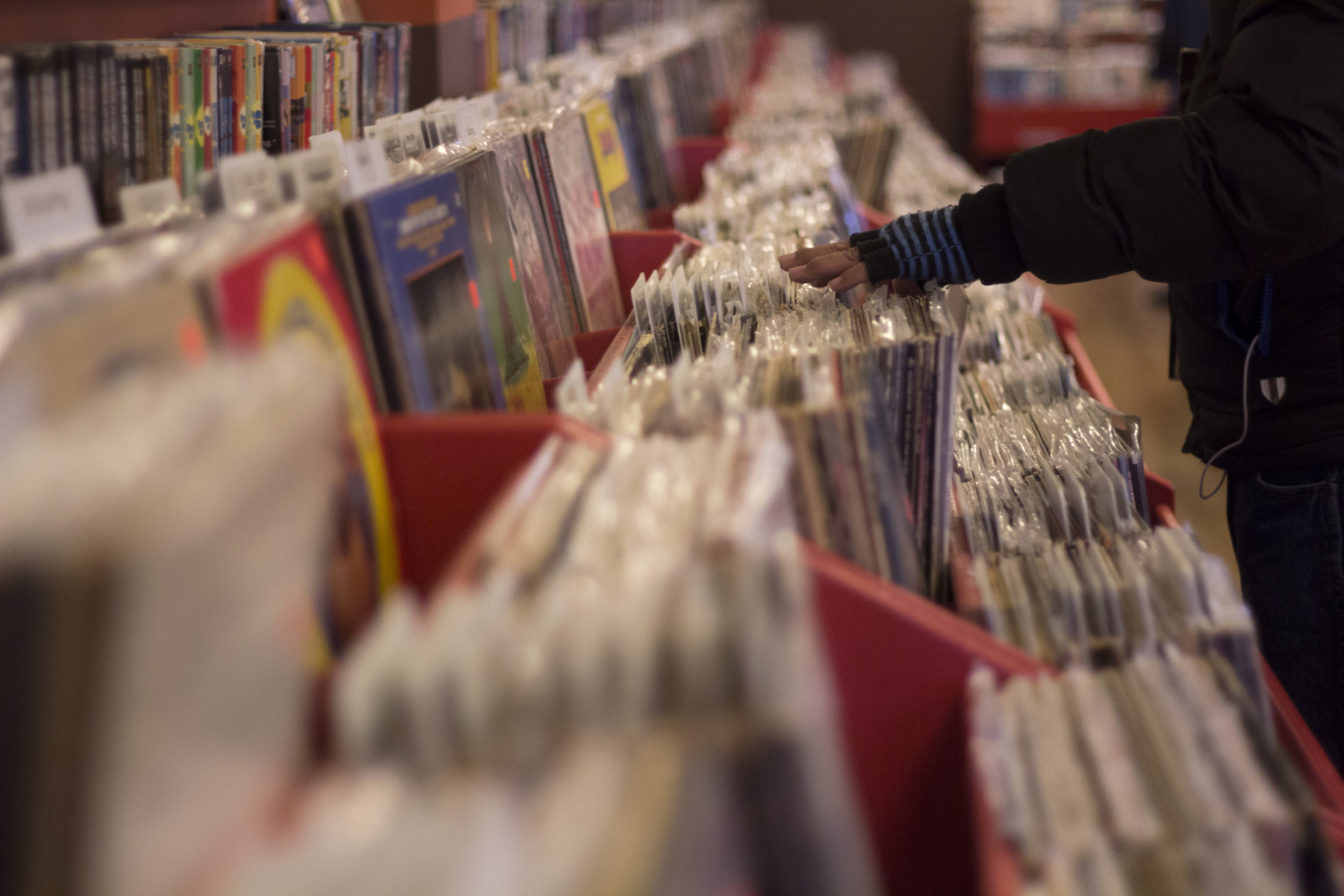 Twenty One Pilots beat Bowie to the top spot.
Vinyl sales in the US have risen for an eleventh consecutive year, according to new data released by Nielsen Music and reported by Billboard.
Up 10% on 2015, 13.1 million units were sold across the United States in the last twelve months, comprising 6.5% of all albums sold in 2016 and 11% of all physical albums sold. However, 2016 did record the lowest percentage increase year-on-year for the format since 2006.
Unsurprisingly rock continued to be the strongest performing genre, with 69% of the sales, although the top 10 best selling vinyl albums of 2016 reflected a wider spread.
While David Bowie's Blackstar led the way in the UK in 2016, the Star Man was edged out of top spot by extrovert alt hip-hip duo Twenety One Pilots, whose Blurryface sold 68,000 copies. Their 2013 album Vessel also made the top 10, claiming 8th spot with 46,000 sales.
Bowie aside, Radiohead's A Moon Shaped Pool was the only other album released in 2016 to make the top 10, with classic titles like Abbey Road, Kind Of Blue and amy Winehouse's Back To Black ever present.
The top 10 best selling albums of 2016 in the US:
01. Twenty One Pilots – Blurryface (68,000)
02. David Bowie – Blackstar (66,000)
03. Adele – 25 (58,000)
04. Amy Winehouse – Back to Black (58,000)
05. Radiohead – A Moon Shaped Pool (57,000)
06. The Beatles – Abbey Road (54,000)
07. Bob Marley and the Wailers – Legend: The Best Of… (49,000)
08. Twenty One Pilots – Vessel (46,000)
09. Miles Davis – Kind of Blue (42,000)
10. Lana Del Rey – Born to Die (39,000)