Published on
June 13, 2014
Category
News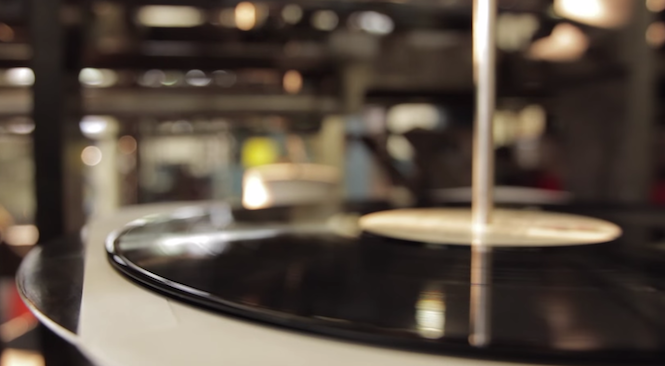 CD and DVD maker returns to vinyl as manufacturers respond to rising demand for vinyl.
Just over a month after North America's biggest vinyl manufacturer announced it would be more than doubling its vinyl pressing capabilities, another US manufacturer Disc Makers has revealed it will be re-opening the vinyl presses that it abandoned fifteen years ago.
As reported by CMU, Disc Makers has bought back the presses it sold when vinyl was in more obvious decline, refurbished the factory and now plans on running editions of as low as 200 records, presumably in a bid to capitalise on the flourishing vinyl market among independent labels.
Speaking about the decision, CEO Tony van Veen said: "Vinyl got back onto our radar, as a new generation of enthusiasts got into it… The market at first was small and hyper niche-y. Every year for the past five years, literally every year, we asked ourselves if it made sense to get back into vinyl. Finally last year, my team convinced me. We're a full service provider of products to artists. It became an ever bigger hole in our range of services".
Disc Makers has been in the business since the 1940's, pressing records for Wu Tang Clan, Sun Ra and Frankie Knuckles along the way, and working with vinyl is a legacy that van Veen hopes the company will drag back into the 21st century. "It's not back to the future from our perspective; it's forward to the past", he said. [via CMU]
Watch Disc Makers' somewhat hyperbolic video on "one of the most improbable comebacks ever" below: