Published on
May 24, 2013
Category
News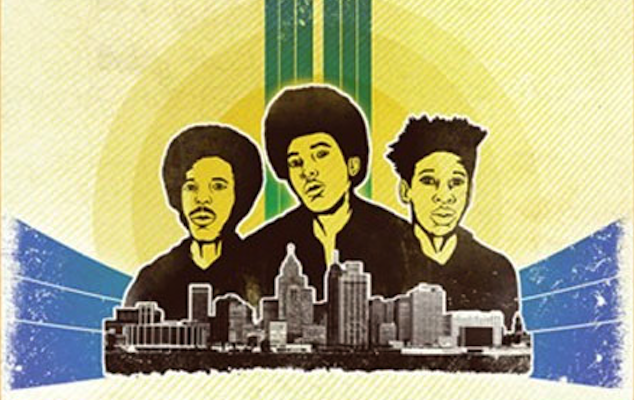 "Ahead of punk, ahead of their time."
The latest in a spate of reissues from Jack White's label sees the White Stripe head back to his native Detroit to reissue two 7″ singles that flew so far below the radar, one of the them was completely destroyed before it reached the shelves.
Despite not releasing any music as RockFire Funk Express, the Hackney brothers David, Dennis and Bobby did record one session in 1973 that saw "People Save the World" – " a propulsive, socially-conscious, exercise in primitive funk rock" go back to back with the self-titled "RockFire Funk Express", which Third Man amusingly describe as "a breezy, easy-going instrumental, weirdly at odds with its name".
The band would go on to morph into proto-punk outfit Death, rediscovered as progenitors of the genre through a 2009 release called For the Whole World to See.
If that wasn't leftfield enough, the story behind the Underwear Heads' phantom debut is even stranger. Often mistaken for an imaginary band, their existence has until now only been confirmed by an empty sleeve, which earned itself cult status among punk collectors. The truth is, the EP Tangmania was produced, sleeve and all, only to be summarily destroyed because a manufacturing error had ruined the press.
Having tracked down a master tapes, Third Man will be releasing Tangmania as a 7″, which they describe as running "the gamut from silly drum machine punk, outre experimental tape manipulation and art rock spaciousness."
Available from 28th May you can listen to both released below: