Published on
January 4, 2016
Category
News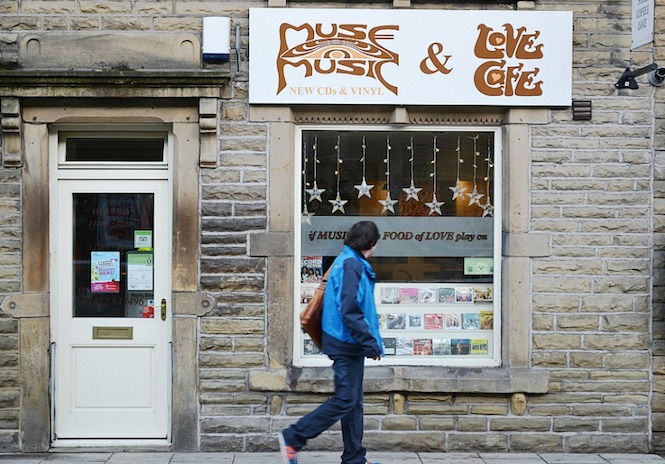 Severe flooding in the north takes out Muse Music.
Unprecedented rainfall over the festive period has wrecked many homes and business in northern England. Much-loved record shop Muse Music is one such casualty, with its shell and stock devastated by flooding.
Located in Hebden Bridge, West Yorkshire and one of the worst affected areas, locals are scrambling to help owners Sid and Valeen re-build their business.
Music fan Hazel Draper is encouraging collectors to donate records to the shop. On Facebook, she writes:
"One of the coolest shops in the known universe was hit by the floods on Boxing Day. Muse Music and Love Cafe is an independent record shop and cafe in Hebden Bridge, West Yorkshire. They have lost everything but I have come up with a way that we can help to get them back on their feet so please share this post. Do you have any very good quality second hand (or new) vinyl that you could donate for Sid to sell?"
A crowd-funding page has also been launched to raise £500 for the shop. The money should help Muse Music re-open doors within the next few months.
[via Clash Music]