Published on
April 13, 2022
Category
News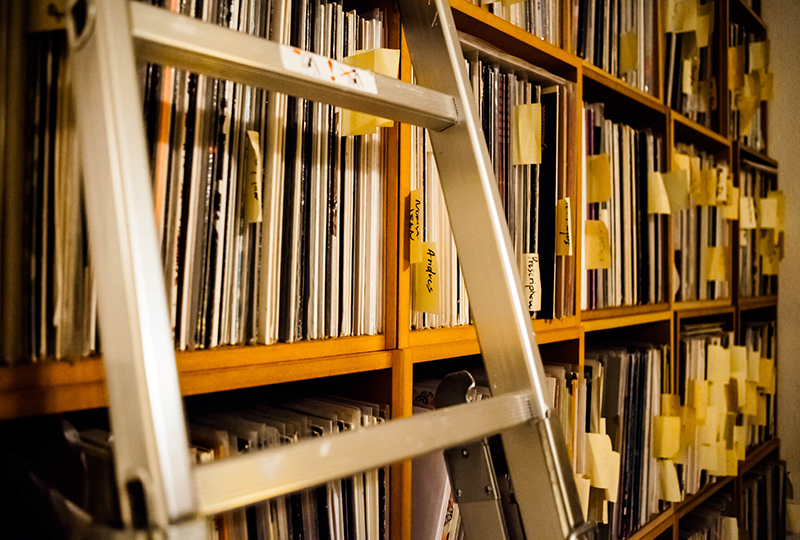 New releases dominate the charts with LPs by Yard Act, Charli XCX, Black Country New Road, and Bonobo all making the top 10.
The UK's top 40 highest selling vinyl albums and singles of 2022 thus far has been released by Official Charts.
Strikingly versus previous years, new releases dominate the chart with only one reissue in the top 10 best-selling albums list.
This trend is reflected throughout, with strong showings from indie and rock artists across all 40 releases.
Yard Act nab the number 1 spot with Overload, followed by Tears for Fears at 2 with their first new album in 18 years – Tipping Point, and Ninja Tune collective Black Country New Road at number 3 with Ants From Up There. Elsewhere in the top 10, Charli XCX and Bonobo make appearances, while Mitski, Harry Styles, Adele, and David Bowie round out the list.
Yearly vinyl sales are typically dominated by Record Store Day, with the 2022 instalment set to be no exception. This year's Record Store Day will take place on Saturday 23 April.
Check out the full list of the UK's best-selling albums of the year so far below.
UK Top 40 Jan 2022 – March 2022
1. Yard Act – The Overload
2. Tears For Fears – The Tipping Point
3. Black Country New Road – Ants From Up There
4. Fleetwood Mac – Rumours
5. Wombats Fix – Yourself Not The World
6. Charli Xcx – Crash
7. Rex Orange County – Who Cares
8. Don Broco – Amazing Things
9. Bonobo – Fragments
10. Frank Turner – Fthc
11. Ghost – Impera
12. Johnny Marr – Fever Dreams Pts 1-4
13. Amy Winehouse – Back To Black
14. Nirvana – Nevermind
15. Bastille – Give Me The Future
16. Stereophonics – Oochya
17. Arctic Monkeys – Am
18. Pink Floyd – The Dark Side Of The Moon
19. Alt-J – The Dream
20. David Bowie – Hunky Dory
21. Mitski – Laurel Hell
22. Ed Sheeran – =
23. Adele – 30
24. Dave – Psychodrama
25. The Coral – Coral
26. Jamiroquai – Travelling Without Moving
27. Sea Girls – Homesick
28. David Bowie – Low
29. Viola Beach – Viola Beach
30. Franz Ferdinand – Hits To The Head
31. Bob Marley & The Wailers – Legend
32. Placebo – Never Let Me Go
33. Marillion – An Hour Before It's Dark
34. Charmed Life – The Best Of Divine Comedy
35. Jamie T – Panic Prevention
36. Mysterines – Reeling
37. Nirvana – Unplugged In New York
38. Harry Styles – Fine Line
39. Harry Styles – Harry Styles
40. David Bowie – The Rise And Fall Of Ziggy Stardust