Published on
December 21, 2015
Category
News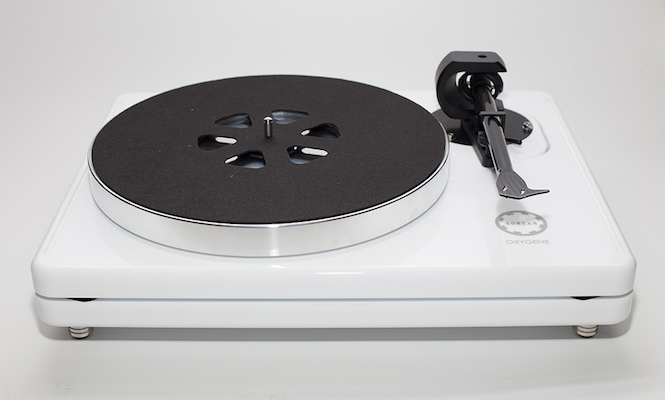 Roksan go streamline for the Oxygene 30 deck.
Thirty years since Roksan launched with their acclaimed Xerxes turntable, the British hi-fi manufacturer has a new deck on the market. Joining their flagship range of the same name, the Oxygene 30 turntable marries the robust technology of the Xerxes with the sleek, modern design of the Oxygene CD player and amplifier.
While it may look like an early generation iPod, the Oxygene 30 appears a sturdy piece of kit, every design feature built to minimise resonance.
It features a two-piece platter aluminium alloy that claims to dampen the surface noise of the deck and a multi-layered four-piece plinth and high-mass mounting block to help isolate the motor and remove any undesired resonance, with the added benefit of increased motor alignment to help keep the speed steady.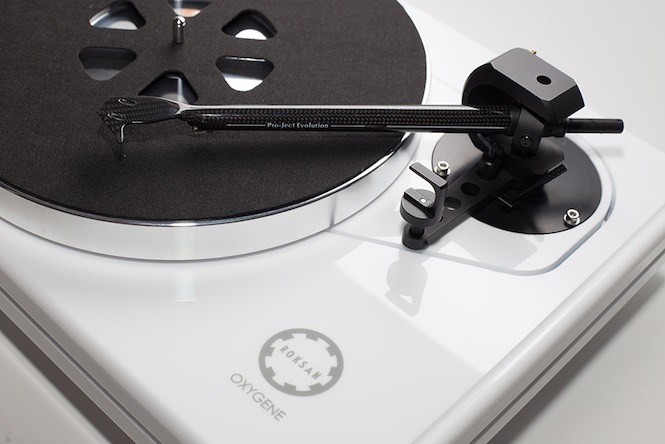 What's more, the Oxygene 30 is remarkably simple to use, essentially a high-end plug-in-and-play design with a Pro-Ject 9CC Evolution carbon fibre tonearm where all you need to provide is your own cartridge.
As What Hi-Fi report, Roksan claim to "have removed all unnecessary elements from our products, providing a cool functional design that is remarkably easy and intuitive to use."
Not bad for a piece of kit that will set you back a cool £2,500. [via What Hi-Fi]