Published on
July 4, 2013
Category
News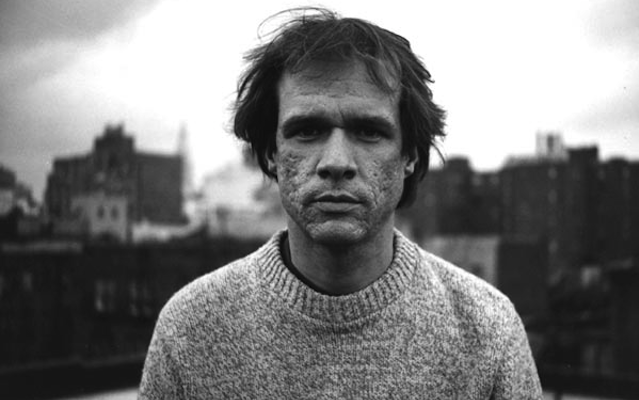 Arthur Russell's lost Nirosta Steel records "Foxy Pup" and "Some Say" surface simultaneously in scant quantity.
Recorded and engineered by legendary disco producer Bob Blank, this brace of Arthur Russell releases under the Nirosta Steel moniker represent something of a find, discovered recently in the late cellist and leftfield disco producer's extensive archive.
Surfacing simultaneously, both records were initially slated for release on Rough Trade Records in 1985 and were produced and mixed by Arthur Russell for what was a solo project for Russell's confidant Steven Hall (on which Russell also plays).
The "Some Say" cut appears on Wilde Calm Records as a hand-stamped run of 500 copies and features a b-side rework by Pocketknife on Arthur's BOSS Dr. Rhythm DR-55 drum machine. "Foxy Pup" on the other hand appears on French label Hollie Records and is limited to only 300, copies of which are already going for considerably more on record marketplace Discogs.
Writing the liner notes to both releases, Bob Blank also reveals the intimacy of the "Foxy Pup" session:
"Arthur was, as usual, the ringleader who set the mood, always either encouraging or playing. Steven got into 'the zone' with sometimes closed eyes and a gentle way with the music; Arthur was the collector of takes and many times after the sessions with Steven I would hear the music go through many permutations as Arthur added ideas and what are now called 'beats' to the song fragments and parts laid down. Never satisfied, Arthur would continually run a DAT tape as he worked, capturing hours of attempts to mold the music. Steven was a muse sometimes for Arthur as well, as Steven gave substance to the energy that Arthur put into the music."
Listen to "Foxy Pup" below.