Published on
November 16, 2015
Category
News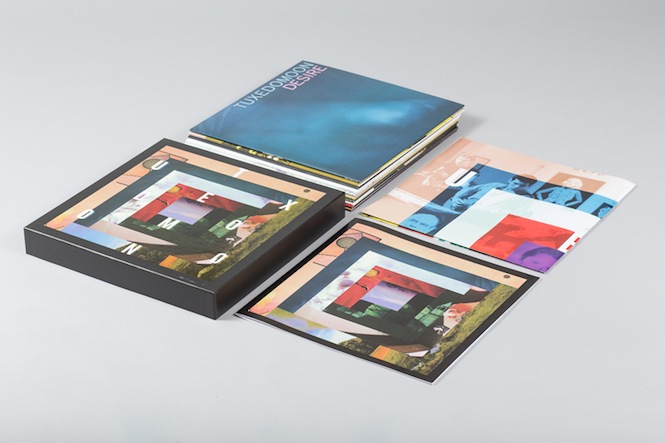 We unpack the lavish new Tuxedomoon box set.
Restlessness and reinvention rarely gets the same degree of credit as persistence and longevity, but after thirty eight years of waxing and waning across cities and continents, San Francisco's cult post-punkers Tuxedomoon are finally getting a worthy retrospective on vinyl.
Released on Belgium's most eclectic label Crammed Discs, in whom Tuxedomoon found a suitable foil for much of their recording career, the box set collects the band's nine major studio albums (three of which are appearing on vinyl for the first time) with an album of previously unreleased material and a beautiful 12″ booklet charting the story of the wandering outfit.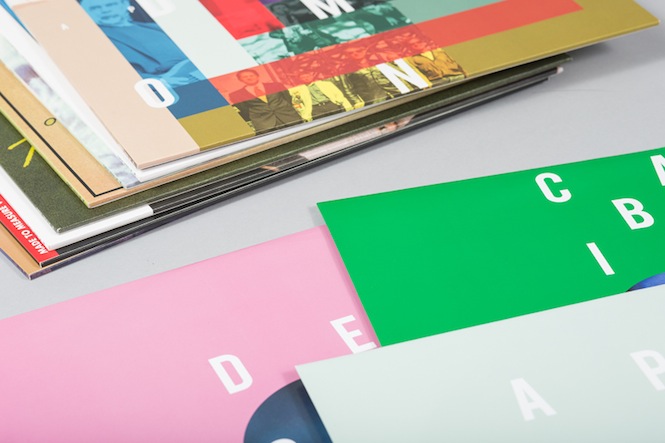 Forged in the electronic music lab at San Francisco City College in 1977 off the back of a punk rock schooling, Tuxedomoon played a crucial role in the blossoming of the city's post-punk spring, experimenting with synthesizers, acoustic instruments and punk's inherent theatricality to release the single 'No Tears' in 1979 on Ralph Records. By the time the label released their debut LP Half-Mute a year later, Tuxedomoon already had their sights set on New York City.
There, they threw themselves into emerging no wave scene with enough vigour to be featured in the scene documentary Downtown 81 alongside underground royalty like Jean Michel Basquiat, Blondie and James Chance. But while their second LP also found a home on The Residents' Ralph Records, it was Tuxedomoon's popularity in Belgium and Holland that would determine their next move.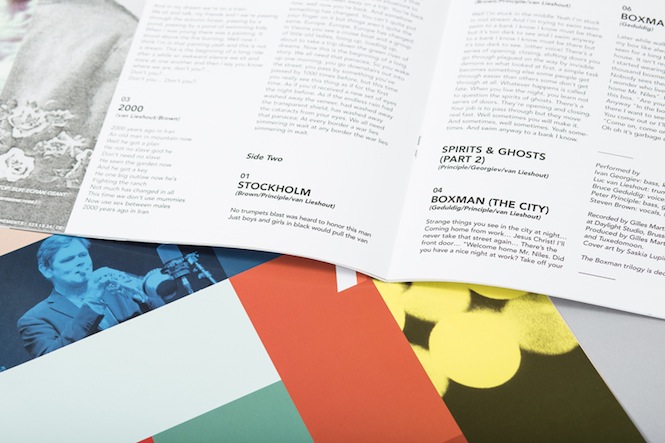 Having toured Europe extensively in 1980 following their debut LP, Tuxedomoon moved to Brussels to work with Marc Hollander and Crammed Discs. Crystalizing what was already an apparent European romance and fading decadence in their sound, Tuxedomoon released several records on Crammed's sub-label CramBoy, exploring the full gamut of quotable genres, from rock and electronic to minimal, jazz and classical.
Despite taking a number of years out to pursue solo projects, it's an eclecticism which has followed the band into the 2000's, with Miles Davis, Radiohead, John Cage and Tortoise all hovering in and around albums like Cabin In The Sky and Vapour Trails.
Telling this story, album by album, the ten LP box set captures not only a band in constant, exuberant flux but also the scenes and eras that they skirted, tracing their influences and evolutions across almost four decades. Tessellated like a nest of boxes, the cover image brings all ten covers into one complete geometric whole.
Out now and available to order here, we unpacked the box to take a closer look and trace that story for ourselves. Scroll through the gallery below to see for yourselves.
All photos by Michael Wilkin.