Published on
September 6, 2015
Category
News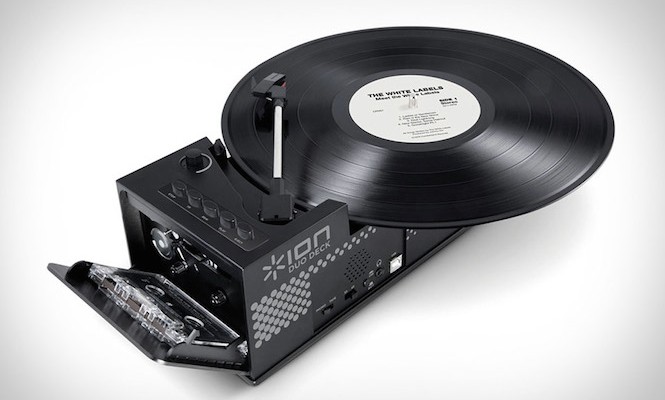 Vinylmixtape.
It might not be the next Technics and we certainly wouldn't risk precious wax on it, but the Ion Duo Deck USB Turntable & Cassette deck does have serious novelty factor.
Apparently the first of its kind, this portable rig spins records out the front, tapes round the back, and you can hook it up to your computer to rip both formats straight to digital.
Complete with built-in speakers, it's an all-in-one affair. If you're interested, it's on sale for £59.99 and available to purchase here.
While we're on the subject of tapes, one of the world's last remaining cassette factories is having its strongest year since it opened doors in 1969 – find out more here.