Published on
October 20, 2016
Category
News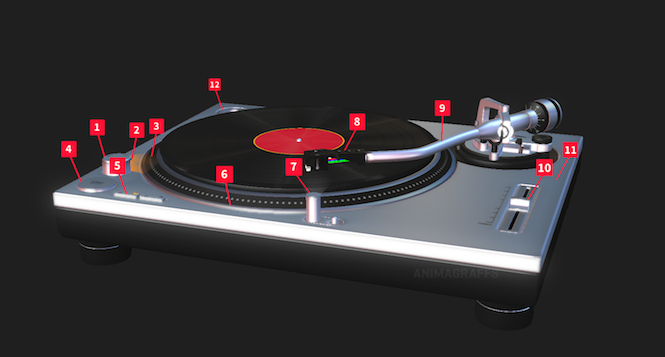 How a turntable works.
The mechanics of how a turntable works might be mysterious, but they're not magic. Specialists in 3D renderings, the good folks at Animagraffs have created an incredible 4-part interactive visualisation that explains the inner workings of your turntable like never before.
Much like our own interactive Turntable Anatomy illustration, the first part lays out the components of the deck in 12 bullet points, using what looks an awful lot like a Technics SL-1200 as a guide.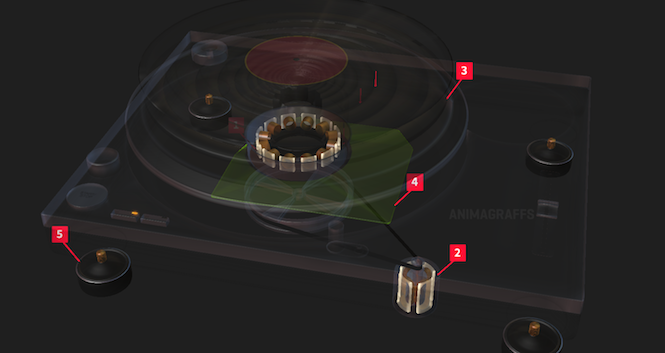 Scroll down and you're given a whistle-stop guide to the difference between a belt and direct drive motor and a few pointers on what makes a solid base.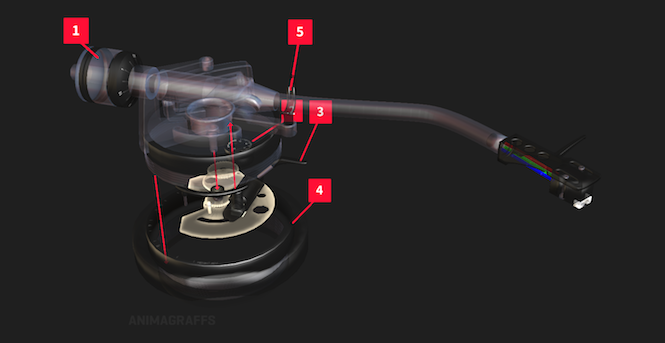 Next up it's a tonearm 101, explaining the counterweight, anti-skate, tonearm and cueing lever, which you can also read about in our illustrated guide to balancing your tonearm.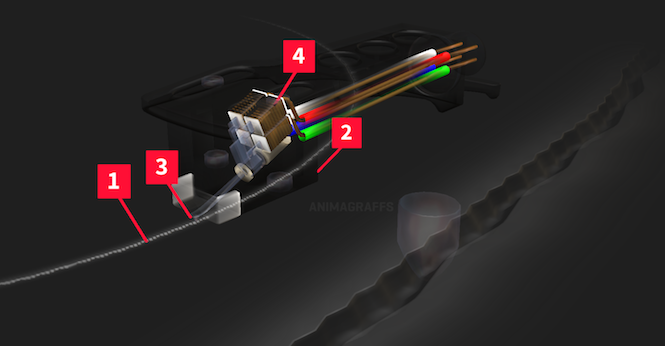 The final 3D animation gets into the minutiae of your cartridge and needle, explaining how the stylus extracts sound from your vinyl in what's a little like a (more scientific) 3D version of this incredible microscopic slow-motion video of a needle tracking a groove.
Click here to explore the whole thing for yourself. And when you;re done why not check out the modular synth too.