Published on
February 11, 2020
Category
News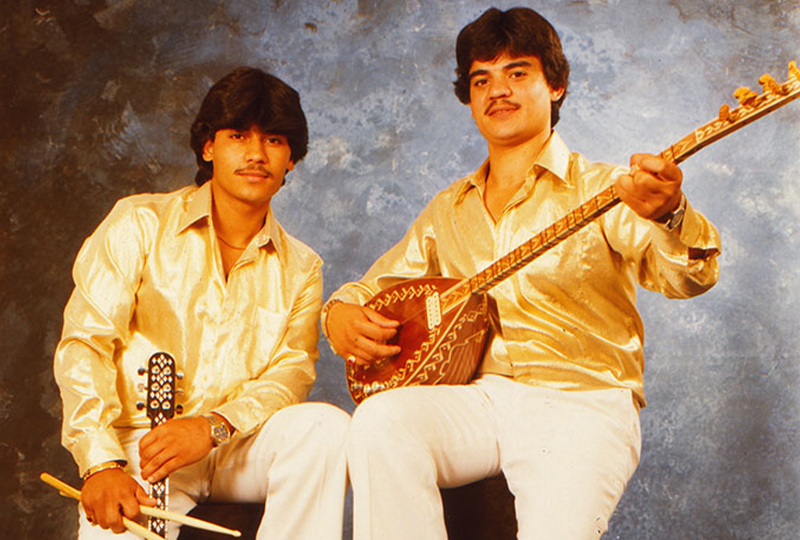 "A soundtrack of freaks, gangsters, pimps and punks of the era."
Uzelli Records is releasing a compilation of Turkish electric saz music, called Uzelli Elektro Saz (1976-1984), this March.
Read more: The colourful covers of '80s Turkish tape label Uzelli Records
"Innately attached to Anatolian culture, the saz or bağlama (stringed musical instrument) is regarded as the mouthpiece to rebellion and an instrument of the people," explains Uzelli.
While the saz is a pivotal instrument in traditional Turkish folk music, Uzelli Elektro Saz focuses on the versatility of the electrified saz.
Established by brothers Muammer and Yavuz Uzelli in 1971, Uzelli Records' output spoke to the struggles and longing for home felt by Turkish immigrants in Germany.
Uzelli Elektro Saz has been curated by Murat Ertel – the lead singer and saz player of psych band BaBa Zula – with his wife, Esma Ertel.
Head here for more info in advance of Uzelli Elektro Saz's 13th March release, check out the tracklist and a selection of archival photos below.
Tracklist:
1. Akbaba İkilisi – Darıldım Darıldım
2. Misket – Kına Gecesi Ensemble
3. Mehtap Tuna – Gönül Dağı
4. Sarı Zeki – Topal
5. Handan Yazgan – Karanfilli Yar
6. Mehmet Karakoç – Yine Gönlüm Sende
7. Sultan Sümbül – Mercanlar
8. Gülcan Opel – Yaz Dostum
9. Mehtap Tuna – Nar Tanesi
10. Sarı Zeki – Dom Dom Kurşunu
11. Handan Yazgan – Mavilim Hangi Ellidir
12. Kına Gecesi Ensemble – Sarı Yıldız
13. Aşık Emrah – 20. Asrın Bozuk Düzeni