Published on
August 12, 2021
Category
News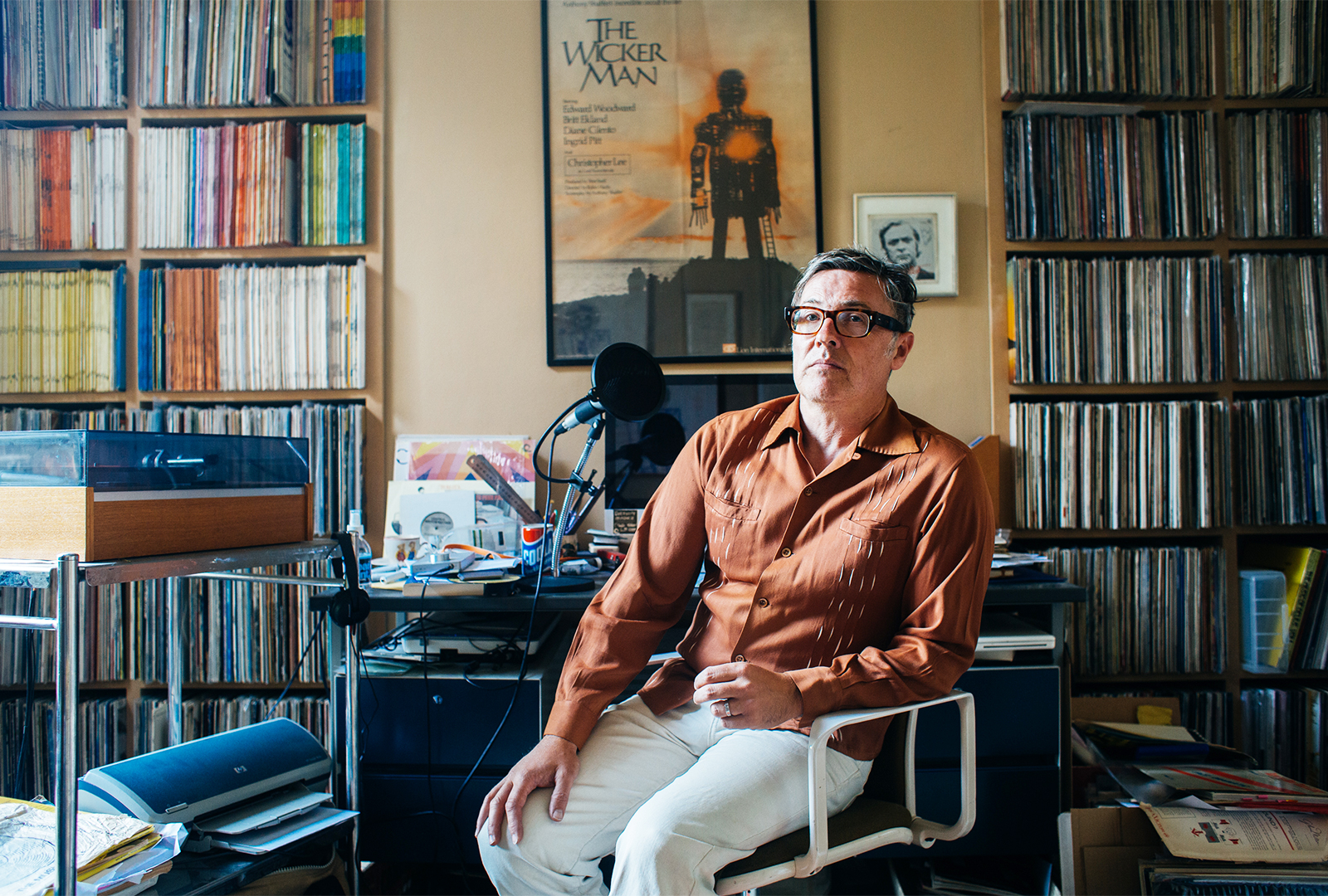 Featuring highlights from founder Jonny Trunk's "odd" musical finds.
Trunk Records is celebrating its 25th anniversary with a new compilation, called Do What You Love, this October.
Launched by Jonny Trunk in 1996, Trunk Records focused on releasing rare or previously unreleased works and compositions from early electronica, library music, soundscapes, and film scores, with over 100 releases to date.
Across 33-tracks, Do What You Love features music from artists including Delia Derbyshire, Australian composer Dudley Simpson, Roger Webb, Basil Kirchin, and Trunk himself.
It is adorned with artwork by artist David Shrigley, who recently collaborated with Régis Laugier on spoken word album Say Something Awful, which was released via The Vinyl Factory.
Pre-order Do What You Love here in advance of its 1st October release, check out the artwork and tracklist below.
Tracklist:
1. Roger Webb – Bartleby
2. Inigo Kilborn Group – A Tune For Lucy
3. Mark Murphy – Make Me Rainbows
4. Jonny Trunk – Zeus
5. Kenny Graham And His Satellites – Sunbeam
6. Delia Derbyshire – About Bridges Polyphonic Theme (From The Hooykaas / Stansfield Film)
7. Dudley Simpson – The Tomorrow People Theme
8. The Musketeers – Fight (Theme From The TV Series The Flashing Blade)
9. Iwo Zaluski With The Park Lane Primary School | Iwo Zaluski – Lu Erterna / Auroura Borealis
10. Studio Master – Car Boot Sex Tape
11. Derek Bowskill And The Michael Garrick Trio – Drama Workshop Tape 3 / 1
12. Marc Wilkinson – Fiend Discovery And Titles (From The Film Blood On Satan's Claw)
13. The Cult Percussion Ensemble – Circles
14. Vernon Elliott Quintet – Camel Riding (From Noggin The Nog "Nog Music")
15. Alan Coggins And Wendy Cook – Sound Images
16. David Lord With The Prime Ensemble – Sara's Tune
17. Children Of The Italia Conte School – Speech Exercises – Trees And Flowers
18. John Cameron – From Titles (From The Original Soundtrack Of The Film "Kes")
19. The African Swingsters – Liyaduma
20. John Baker – JB Dubs
21. The Dudley Moore Trio – The Millionaire
22. Paz – Time Stood Still
23. Karin Krog – A Quiet Place
24. Mike Sammes And The Mike Sammes Singers – International Harvester
25. Jonny Trunk And Wisbey – The Ladies Bras
26. The Tack Organisation – You Are About To Use The Telephone
27. Basil Kirchin – Silicon Chip
28. Barry Gray – Robot Man
29. Tristram Cary – The Electron's Tale
30. Kenny Graham – The Night Train Tapes Track 2
31. Isla Cameron And The Raymonde Singers – O Willow Waly (From The Orginal Soundtrack Of "The Others")
32. Basil Kirchin – Child Vocal Tape
33. Mike And Bernie Winters – I Like It!
Photo by: Steve Sills