Published on
March 9, 2017
Category
News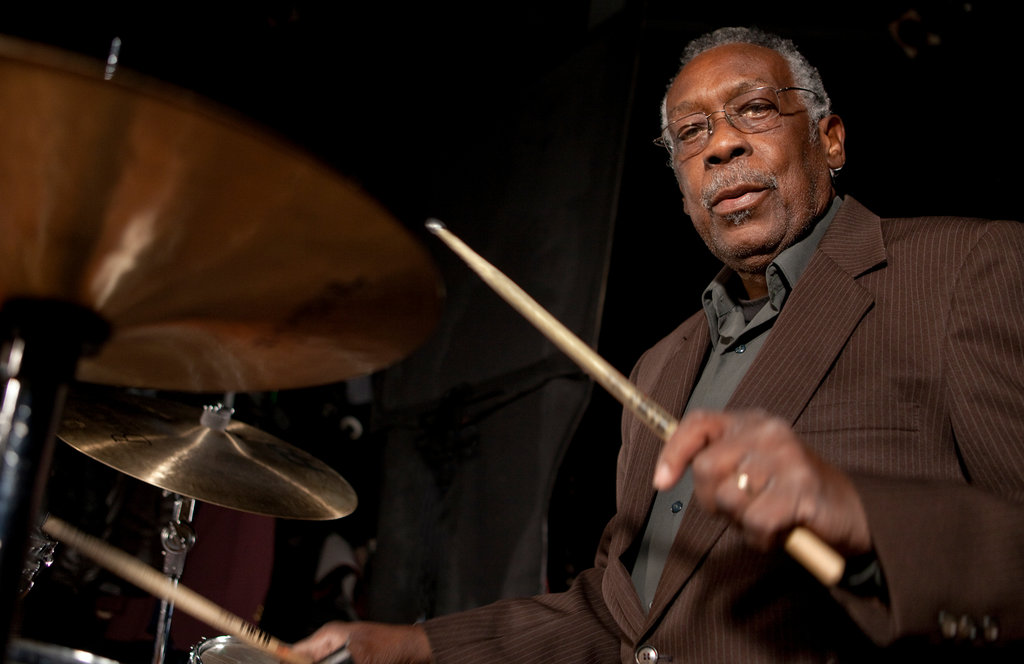 Gilles Peterson reviews the late legend.
"Clyde Stubblefield played drums for James Brown for 6 years but his legacy has lasted a lot longer than that," says Gilles.
That's because his 20-second drum solo on Brown's 1970 single 'Funky Drummer' has, by most measures, become one of the most sampled beats of all time.
The sample has been used extensively in hip-hop, bitten by everyone from N.W.A., Run DMC, and Public Enemy to Pharcyde, Mos Def and LL Cool J. It also appears on a number of Prince tracks, and later a whole world of electronic music including breakbeat, jungle and house.
Listen to Gilles' punchy 30 minute tribute to the legendary drummer, who passed away last month:
Tracklist
James Brown – Ain't It Funky Now (Parts 1 and 2)
James Brown – Get Up, Get Into It, Get Involved
James Brown – Say It Loud – I'm Black And I'm Proud
James Brown – Cold Sweat Part 2
James Brown – Funky Drummer
Big Daddy Kane – Mortal Combat
Bad Meets Evil – Living Proof
Kool Moe Dee – I'm Blowin' Up
Diggin – It's a Demo (feat. Kool G Rap, Polo)
LL Cool J – Mama Said Knock You Out
Eric B. & Rakim – Lyrics Of Fury
Public Enemy – Fight The Power
Sweet Tee and Jazzy Joyce – It's My Beat
Pharcyde – Officer
Roxanne Shanté – Have A Nice Day [Remix]
Stop The Violence Movement – Self Destruction
The 2 Live Crew – Coolin' (Fresh Kid Ice's Side)
Mellow Man Ace – River Cubano
Boogie Down Productions – South Bronx
Common – Blows To The Temple
Digable Planets – Where I'm From (LP Version)
Pete Rock & C.L. Smooth – Go With The Flow
Ice Cube – Jackin' For Beats
King Bee – Back By Dope Demand
Maestro Fresh Wes – Let Your Backbone Slide
Luke Vibert – Homewerk
Clyde Stubblefield Solo at the Boston Garden (Live)
James Brown – There Was A Time
James Brown – Give It Up Or Turnit A Loose
Mos Def, Black Thought, Eminem – BET Cypher 2009
Photography by Benjamin Franzen