Published on
October 28, 2016
Category
News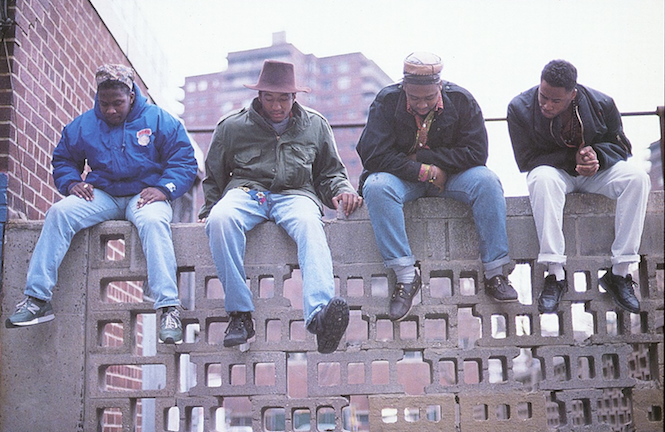 Q-Tip says Phife "left us with the blueprint."
Hip-hop icons A Tribe Called Quest have announced their sixth album, due to arrive in just two weeks, on November 11. The yet-to-be titled album features the original members, along with Busta Rhymes and Consequence.
In a handwritten note on Facebook, Q-Tip explained the original members had started work on the album following their appearance on The Tonight Show a year ago – their first TV performance in 18 years.
"The energy on stage that night was one we hadn't experienced together in some time," he recalled, noting that the performance was the night of the terror attack at the Bataclan in Paris. "As we left 30 Rock I felt the need, we all did, to get back to the studio and start that cook up!! SO WE GOT TO IT!!"
Member Phife Dawg passed away in March before the album's completion. "It was coming together nicely and as you may know we lost our brother may god rest his soul on March 22nd," Q-Tip says. "But he left us with the blueprint of what we had to do."
In August, L.A. Reid spilled the beans on the release in an interview with Rap Radar's Elliott Wilson and Brian "B.Dot" Miller.
"Phife is there, the whole group: Jarobi, the entire group, everybody. It's great too," Reid clarified. "It's coming very soon, it'll be [A Tribe Called Quest's] first album in 18 years."
Read Next: Adventures In Sampling – Revisiting A Tribe Called Quest's People's Instinctive Travels & The Path of Rhythm