Published on
October 19, 2015
Category
News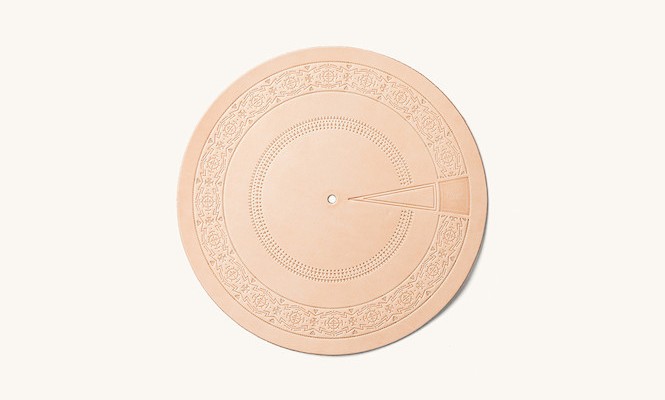 Go on, treat yourself.
Following on from those laser etched cork slip mats on Etsy, leather cognoscenti Tanner Goods have launched these rather special looking slip mats.
The ideal material for your slip mat will depend on setup and deck, but these leather ones should help reduce dust and static build-up, compared with felt at least.
Each one is cut from natural tooling leather and stamped with an elegant Geoglyph pattern – have a look below and buy one from Tanner Goods.