Published on
September 15, 2016
Category
News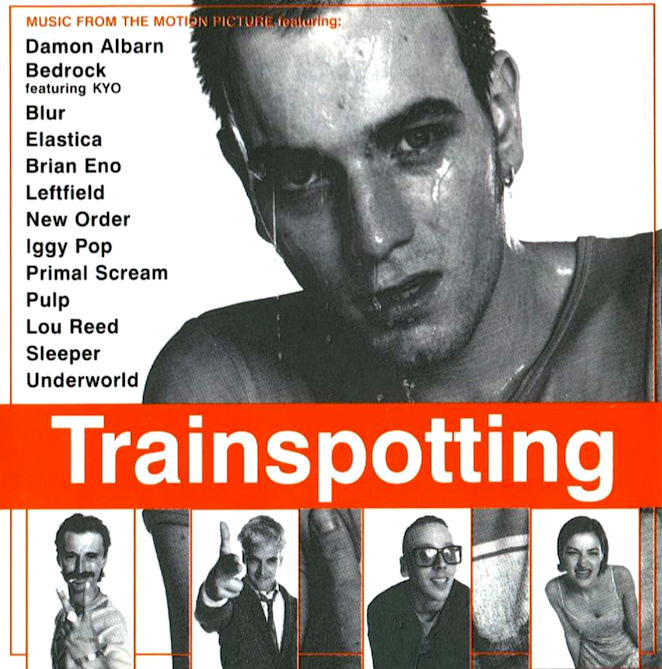 Choose life.
The soundtrack to Danny Boyle's cult classic Trainspotting is to be reissued on vinyl to mark 20 years since its original release.
Based on the novel by Irvine Welsh, the surreal, dark, at times comic portrayal of '80s heroin subculture in Edinburgh is accompanied by an incredible soundtrack of dead-beat post-punk, macho Brit pop and glowing rave nostalgia, from the likes of Underworld, Iggy Pop, New Order, Brian Eno, Blur and Pulp. Not to mention of course, Lou Reed's opiated love-letter 'Perfect Day.'
Out of print since it was originally released in 1996, the soundtrack will be reissued on double 180gram vinyl, with replica artwork and a silver-spot finish.
Released on 11th November, a limited orange vinyl edition will precede the standard black vinyl. There is currently no pre-order link available, but sequel T2, also directed by Danny Boyle, is slated for release in early 2017.
Thanks to Chameleon Records in Aberdeen for the tip on Twitter.
Tracklist
LP1
Side One
Iggy Pop – Lust For Life
Brian Eno – Deep Blue Day
Primal Scream – Trainspotting
Side Two
Sleeper – Atomic
New Order – Temptation
Iggy Pop – Nightclubbing
LP2
Side One
Blur – Sing
Lou Reed – Perfect Day
Pulp – Mile End
Bedrock – For What You Dream of (feat. KYO) [Full On Renaissance Mix]
Side Two
Elastica – 2:1
Leftfield – A Final Hit
Underworld – Born Slippy (NUXX)
Damon Albarn – Closet Romantic