Published on
May 21, 2016
Category
News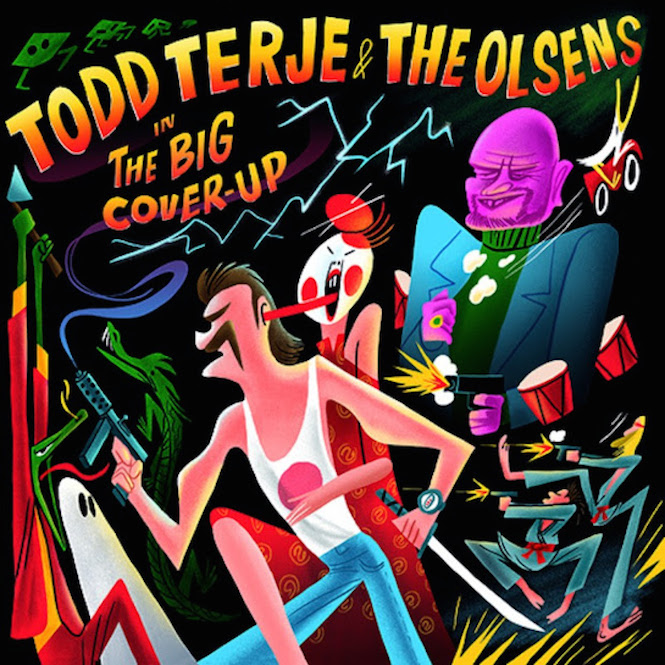 The disco king goes back to his roots.
Todd Terje has announced a collection of disco covers recorded with the Olsens – the band that initially formed to bring to life his 2014 debut full-length It's Album Time.
The Big Cover-Up EP kicks off with a reworking of Yellow Magic Orchestra's 'Firecracker', followed by edits of Martin Circus, Boney M. and synth hero Vangelis. The EP marks his first studio collaboration with the live band.
The eight-track EP also showcases remixes by Daniel Maloso, Dan Tyler, Prins Thomas and Øyvind Morken. Check out Maloso's remix of their version of Boney M.'s 'Baby Do You Wanna Bump' below.
The Big Cover-Up will be released on double 12″ vinyl on June 17 via Terje's Olsen label. Pre-order here.
Tracklist:
01 'Firecracker' (Yellow Magic Orchestra / Martin Denny)
02 'Disco Circus' (Martin Circus)
03 'Baby Do You Wanna Bump' (Boney M.)
04 'La Fete Sauvage' (Vangelis)
05 'Baby Do You Wanna Bump' (Daniel Maloso remix)
06 'Firecracker' (Dan Tyler remix)
07 'La Fete Sauvage' (Prins Thomas remix)
08 'Disco Circus' (Øyvind Morken remix)
[via FACT]