Published on
February 5, 2020
Category
News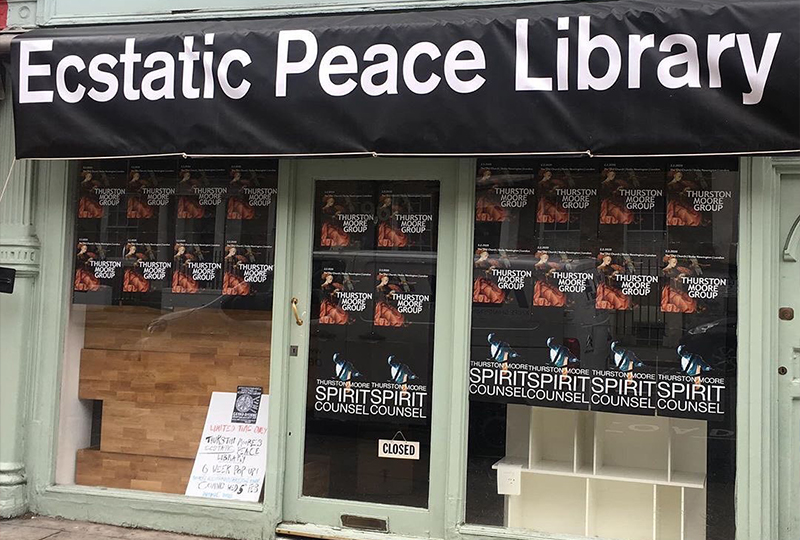 The space will also operate as book store and gallery, with live performances and talks.
Sonic Youth's Thurston Moore has opened a new pop-up record shop, called Ecstatic Peace Library, in London's Stoke Newington area.
Read more: An oral history of the '70s downtown NYC scene that made Thurston Moore
A joint venture with artist Edwin Pouncey and Soho Radio's Pete Flanagan, the shop will sell records alongside art, vintage t-shirts, posters, literature, toys and general ephemera.
The shop will act as "a refuge space where we can welcome every one, musicians, poets, artists, and lovers of a non-discriminatory now," explains Moore. "We are giving it a month or so … if it works, we'll keep on keepin' on."
The pop-up will run from the 5th February until the 14th March, open every day at 96 Church Street, London, N16 0AP – check out a selection of photos from the shop below.