Published on
August 17, 2016
Category
News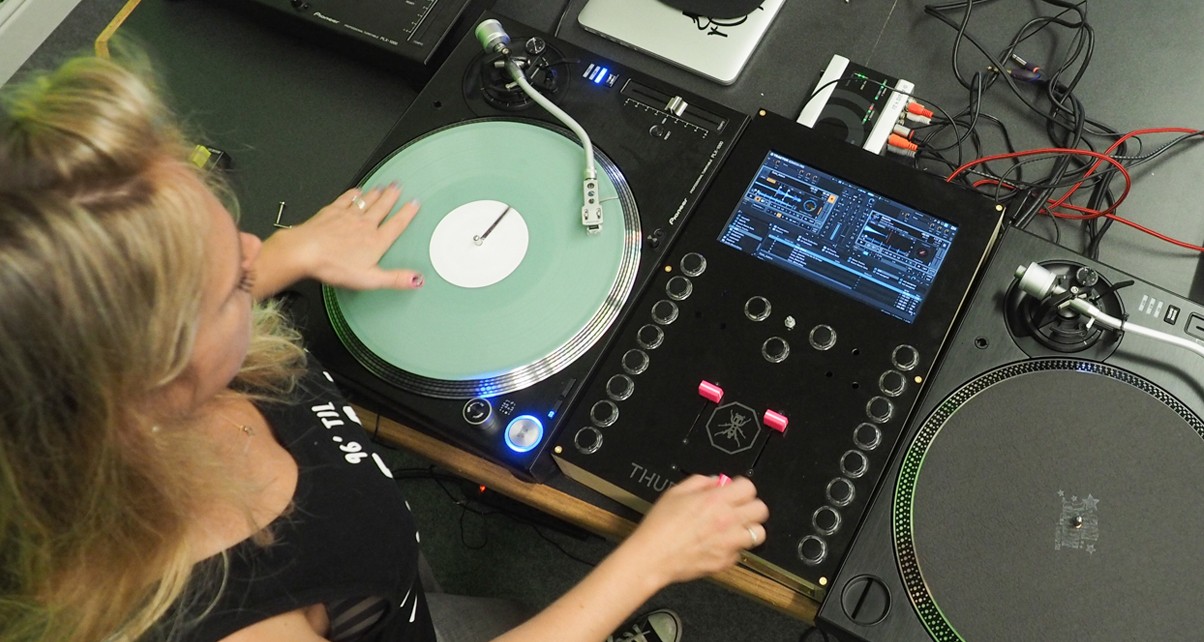 Welcome to post-laptop DJ'ing.
Thud Rumble – a company setup by DJ QBert and Yogafrog – announced last year that it was working with Intel to bring microcomputers into the booth. That vision of a post-laptop DJ may now be a reality with the Invader mixer, which hits the market at the end of 2016.
Yesterday, at Intel's IDF keynote, Qbert and Killa-Jewel showed off a prototype of the Invader using time-coded vinyl. Whilst they were spinning with Traktor, any Windows-compatible DJ app will fly with the mixer. Head to Endgadget to watch it in action.
The mixer features a two channel selection, eight cue buttons per deck, Windows 10 / Intel processor and a touchscreen display. There's also an additional HDMI out for video mixing. Buyers are being promised options to customize their order with laser-etching, various colors and a choice of rubber or old-school arcade buttons.
Thud Rumble's Invader mix is expected to retail for $1,699 and will ship at the end of this year.
If you prefer good old fashioned DJ'ing, why not check out these eight vinyl-friendly mixers.