Published on
February 12, 2016
Category
News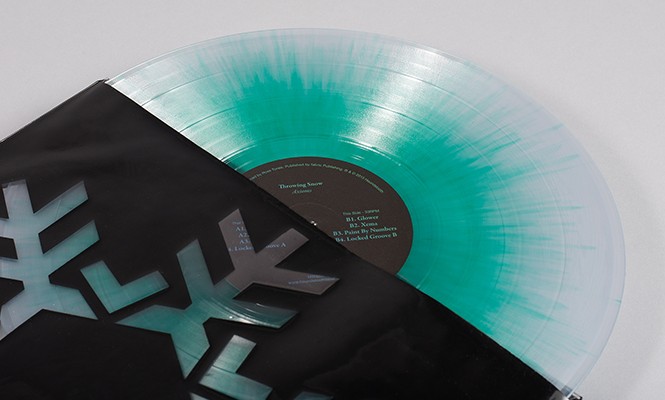 Snowflakes and synthesizers.
When it comes to packaging, dance 12″s tend to play it safe. Monochrome label, white inner sleeve, maybe a full colour cover if you're lucky, they're usually in and out the bag so quickly, drooling over the artwork is only going to trip things up.
Not so the new Throwing Snow EP on Houndstooth, collecting three singles in one place (and a pair of exclusive locked grooves) for the first as a homage to the ephemeral nature of the dancefloor.
Pressed to heavyweight clear vinyl with an icy green splatter effect, Axioms is housed in the latest 'glass-clear' PVC screen-printed with a silhouetted snowflake revealing the vinyl within. For a collector's item dancefloor-facing 12″ we've not seen much like it.
Get one of the 500 copies available here and check out our photos of the 12″ below: