Published on
September 26, 2014
Category
News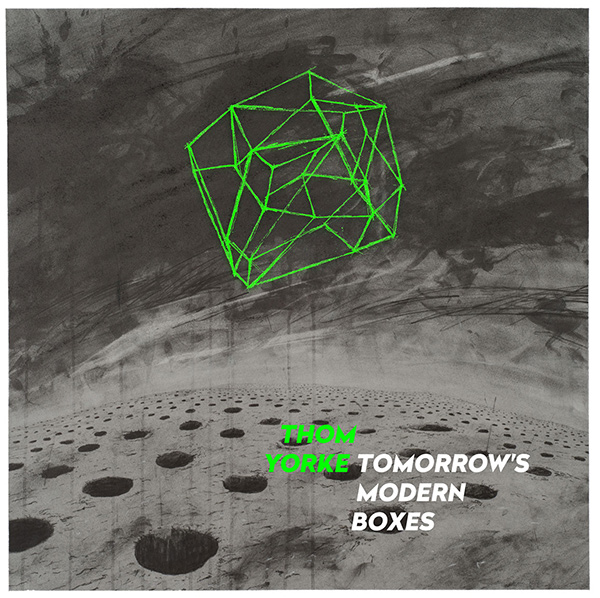 Thom Yorke makes album available via BitTorrent download and deluxe vinyl edition.
From the moment he posted a photo of a mysterious white vinyl earlier this week, it was clear something was afoot. Now, Thom Yorke has officially announced the release of his new eight-track album Tomorrow's Modern Boxes, made available to download across BitTorrent networks for $6 and as a deluxe vinyl edition.
You can download the album here and read what Yorke, in his own esoteric way, had to say about the vinyl below:
Tomorrow's Modern Boxes is a new eight-track record from Thom Yorke.

A record born of silver darkness, pressed onto heavyweight 180g white vinyl completed with undersize 75mm centre labels, housed within heavy white board inner and outer sleeves.

These are printed with a metallic silver laminate then multi-tone black and a striking neon green; the whole is enclosed in a bespoke anti-static shield bag – a metallised laminated material usually used by the electronics industry for protecting components from electrostatic interference. The bag is printed with neon green on both sides, and has a resealable grip closure.
Check out the track listing and artwork below and order your copy here.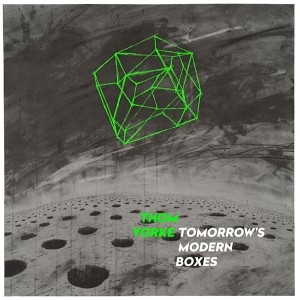 Tracklisting:
SIDE A:
a brain in a bottle
guess again!
interference
the mother lode
SIDE B:
truth ray
there is no ice (for my drink)
pink section
nose grows some