Published on
December 6, 2019
Category
News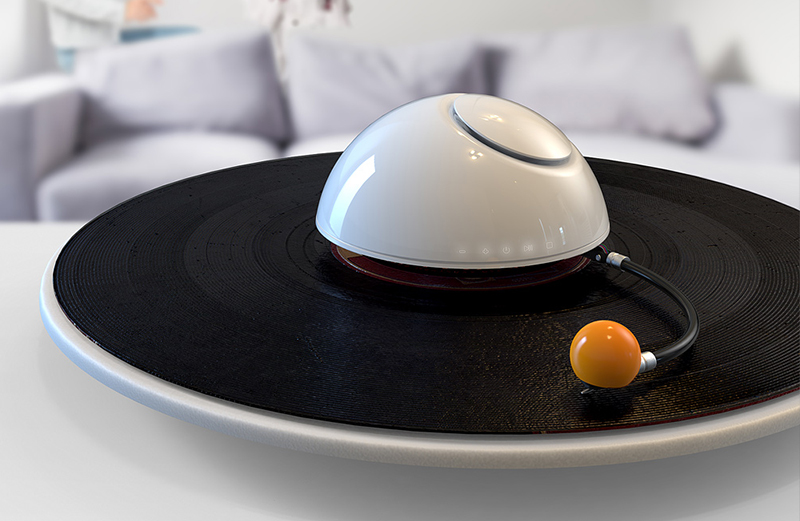 With a cartridge that looks like an orbiting moon.
Designer Elham Mirzapour has created turntable inspired by Saturn, its rings and its moons, reports Yanko Design.
Read more: Imaginary Landscapes – The turntable as instrument
Drawing on her love of astronomy, Mirzapour's deck features a white spherical speaker in its centre, designed to represent the planet, with an upper hemisphere that can be removed to place a record on its base. It also features an orange, spherical cartridge head shell designed to represent Titan, one of Saturn's moons.
The movement of the stylus mirrors Titan moon's rotation around the planet, while the rotation of the record is intended to mimic that of Saturn's rings.
Check out the photo gallery below.