Published on
April 1, 2020
Category
News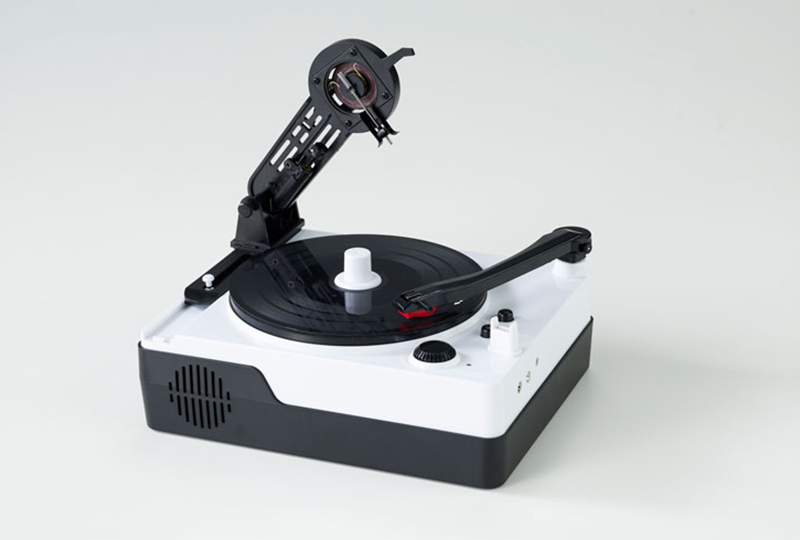 "I hope people will use this machine to create records with their own music or voices."
A new turntable called the Easy Record Maker cuts vinyl records, which can then be played on it.
Read more: The best budget turntables
Designed by Yuri Suzuki in collaboration with Japanese company Gakken, the Easy Record Maker comes with 10 5″ inch discs.
An audio source can be connected via its aux cable, from which you can "engrave sound directly from the recording stylus," Suzuki shared.
Once cut, you can instantly play the recording the device's tonearm and built-in speaker, as well as design your own labels and sleeves.
"I wanted to create a machine that makes it easy and cheap to create your own bespoke record without pressing a whole batch," explains Suzuki.
"Recording your voice message or your music onto vinyl and sending it to someone feels very special and is more valuable (and long-lasting) than just sending a voice message on WhatsApp."
Suzuki will be presenting a demo of the Easy Record Maker on his Instagram account, Friday 3rd April.
Head here for more.