Published on
February 21, 2020
Category
News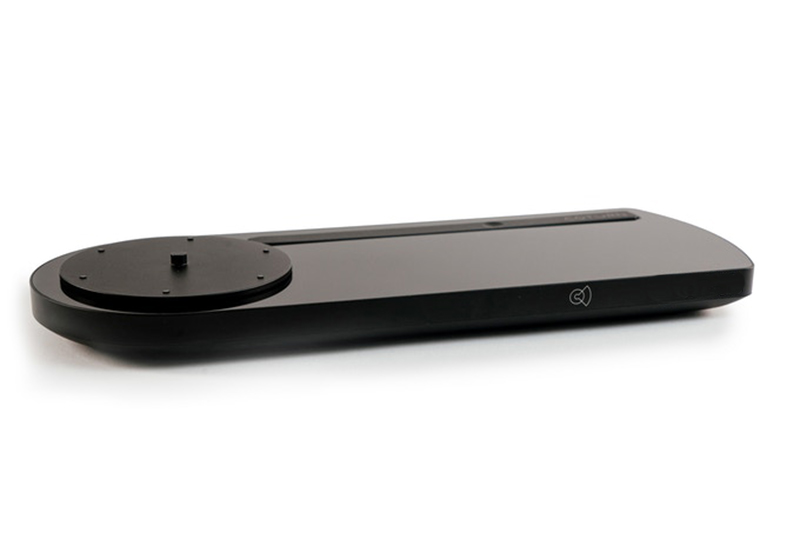 With a replaceable Audio-Technica cartridge and aluminium casing.
A new portable turntable called the CT-01, created by Coturn, is crowdfunding on Kickstarter.
Read more: Imaginary Landscapes – the turntable as instrument
Designed in collaboration with Habibi Funk, the CT-01 is a more sturdy portable turntable than typical plastic models, with an aluminium casing.
Half the size of a 12″ record, CT-01 is operated via a touchscreen display that activates once the tone arm is extended, with adjustable speed settings.
Able to play 7″, 10″ and 12″ vinyl, it also boasts Wi-Fi and bluetooth capability, a replaceable Audio-Technica AT 3600 needle, and a headphone jack.
Alongside the standard version, the CT-01 comes in a gold Habibi Funk model and a black Jakarta Records model, both of which have each respective label's logo laser engraved on its side.
Head here for more info.