Published on
March 27, 2019
Category
News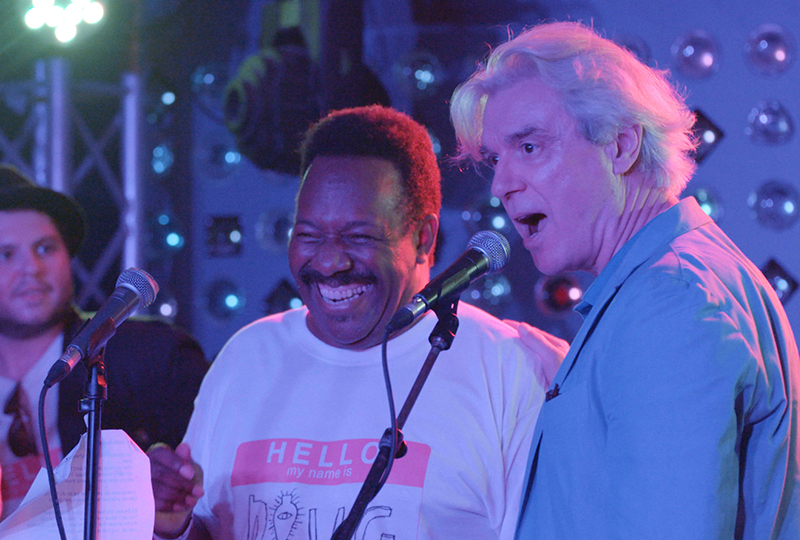 Featuring fans David Byrne, Peanut Butter Wolf, Sudan Archives, John Talabot and Jamie Lidell.
A new documentary film called Hream tells the story of Doug Hream Blunt's first ever US tour.
Read more: Luaka Bop announces Doug Hream Blunt reissue featuring cult hit 'Gentle Persuasion'
A full-time nurse, Blunt only began learning music at 35 years old when he took a night class taught by a local high school music teacher and his wife.
During the class, he wrote and self-released an album called Gentle Persuasion, enlisting other students to become his band members.
Blunt then brought his passion for music into Laguna Honda Hospital where he worked, playing exclusively for AIDS patients during the '80s.
David Byrne's Luaka Bop reissued Gentle Persuasion in 2015, bringing him to wider audiences. In 2016, he played his first shows outside of the hospital, touring across the East and West coast of America.
Hream was directed by aspiring musician Geoffrey Hug, who met Blunt when he answered an online ad to join his band in NYC. Hug then followed Blunt for the rest of the tour, playing bongos.
Blunt also enlisted a rotating group of 12-15 year old music students to play with him at various dates, alongside artists including David Byrne, Peanut Butter Wolf and Joakim.
Hream premieres on opening night of the NYC Independent Film Festival, Monday 6th May at 7pm.
Head here for more info.