Published on
January 7, 2015
Category
News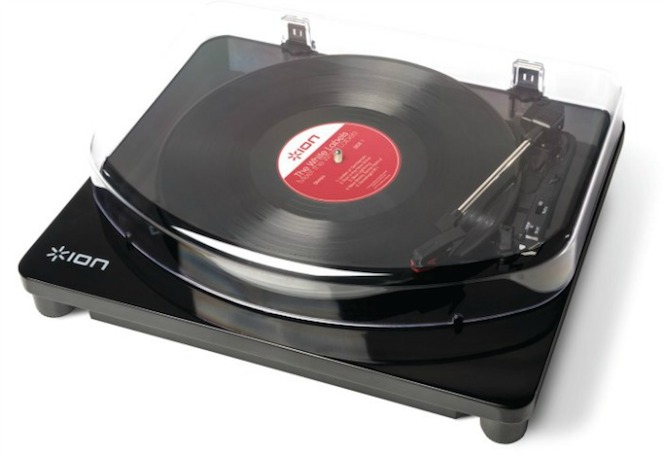 Originally posted on FACT
By no means built for the vinyl purist but here's a way to play digital music on a turntable without those pesky cables.
ION Audio has souped up its latest turntable with Bluetooth technology, allowing you to play vinyl through your speakers without the need for wires.
The Air LP has a built-in audio interface that can convert analogue records into digital files through a USB port that connects to Mac or PC, and it has 1/8-inch aux input enabling you to convert from CDs and cassette players. It comes with a pair a Bluetooth speakers included, and will be on the market later this year after being unveiled at the Consumer Electronics Show.
Air LP features a "sleek" black piano finish and is also expected to start shipping come March 2015. It will be available for $149 or $179.99 with a pair a Bluetooth speakers included.
Wendy Fortin, ION product manager, said the turntable was a response to the rise in vinyl sales and the increasing popularity of Bluetooth speakers: "We wanted to connect the best of both worlds and create a wireless way to enjoy your records. Air LP's innovative design puts vinyl records on an entirely new wavelength."
For more covetable turntables, have a look at our 8 most eccentric turntables, plus check out our best budget turntables, DJ turntables and vintage players.  [via FACT / 9to5 Mac]