Published on
September 12, 2016
Category
News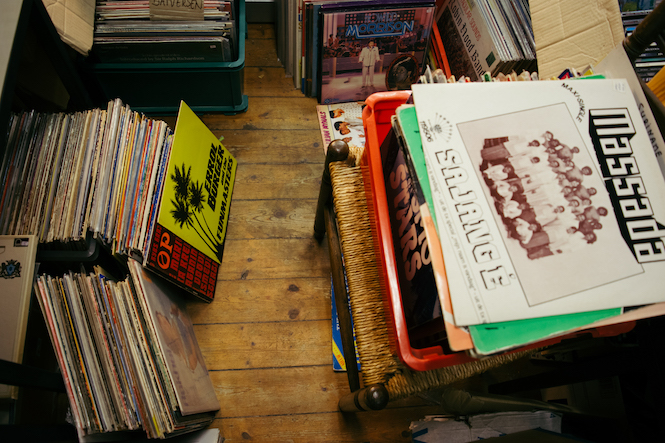 Join them and beat them.
Discogs may have revolutionised the way we trade second-hand records, but for many the plague of price gouging remains a fundamental problem. While there are always going to be opportunists looking to make a quick buck flipping limited editions for top dollar online, one band has taken matters into their own hands.
Limited to 250 copies (50 of which the band hoped to sell at gigs), Cambridge-based four-piece Psychic Lemon's self-titled debut wad released earlier this year and quickly started multiplying in value online, with the splatter variant on transparent yellow vinyl demanding the highest interest.
Posting on Reddit, the band were appalled to find copies going for $60 (roughly £45) online and decided to flood the market with their remaining copies at just £13. Greeted with near universal cheer, the 15 copies left appear now to have all sold out.
As Mart0n writes:
I recently found a number of people on Discogs selling our album for a lot of money, up to $60/£45! My solution: Flood Discogs with our own copies of the album for $17.

It's been a lot of work taking care of the logistics — people change their orders from 1 to 2 (or 3 or 4!) copies, some people want a signed copy, and I put a little handwritten note in every one — but I think it's been for the best. Most albums end up on the scrapheap practically as soon as they're out, so I imagine people will lose interest very soon.
A win for the little guy then, and one way to fight the flippers. Are you reading this, Record Store Day?
Update: The band have provided us with a sales history screenshot for anyone in doubt.