Published on
October 23, 2013
Category
News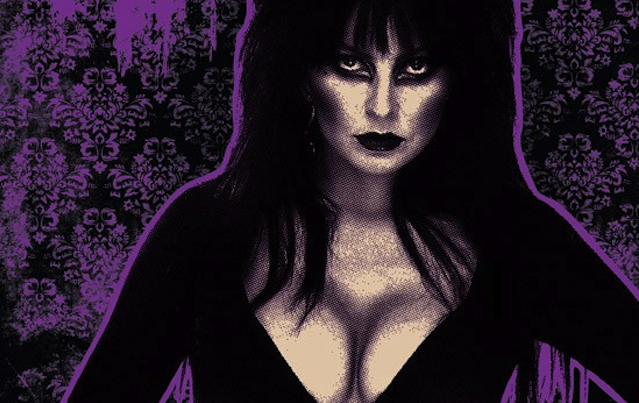 Elvira™ Mistress of the Dark has "2 Big Pumpkins" released on rub & reveal vinyl.
Born from the comedy horror romp of the same name, Elvira is to have two new tracks released on vinyl by Jack White's Third Man Records. Indulging their sillier side, the label with an endless font of innovative and novelty release formats have gone for a heat-sensitive 7″ sleeve to house Elvira's "2 Big Pumpkins" and "13 Nights of Halloween". Stimulate the silhouette on the cover and you'll be rewarded with a "delightful eyeful".
Heaving with "fun double-entendres, campy cackling, [and] devilishly danceable beats", Elvira will also be pressed on "pugnacious purple" vinyl and is planned for release by Halloween on 31st October.
Oggle the artwork below and click here for more details: