Published on
May 9, 2013
Category
News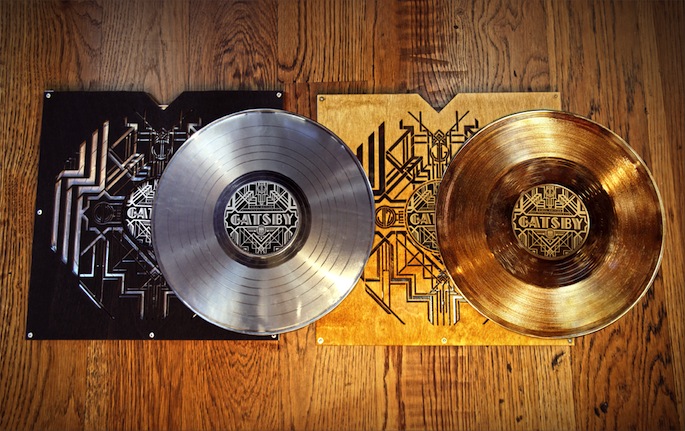 Jack White's Nashville imprint to capture the glamour of the roaring twenties with gold and platinum "metalized" special editions of The Great Gatsby OST.
Housed in birch-wood record jackets "riveted to aluminum spines", the shiny, overtly garish records reflect more than just "the Art Deco-meets-modern style, classic meets cutting edge, which is the essence of The Great Gatsby film", coming with a safety warning for what are described as "blindingly reflective metalized discs".
Succeeding to fetishise the Baz Luhrmann film still further, the records are the latest in a lavish campaign, with Third Man claiming that "mere words pale in comparison to the actual physical presence of this piece". To test the hyperbole, you can get your hands on a copy for $250 when US-only pre-sale begins on May 10th at 9am, with a further 100 records at Third Man's Nashville shop an hour later on the same day. [via FACT]
Listen to Bryan Ferry's jazzed-up cover versions for the soundtrack here or take a peak at the bejewelled 12″s below.