Published on
December 1, 2014
Category
News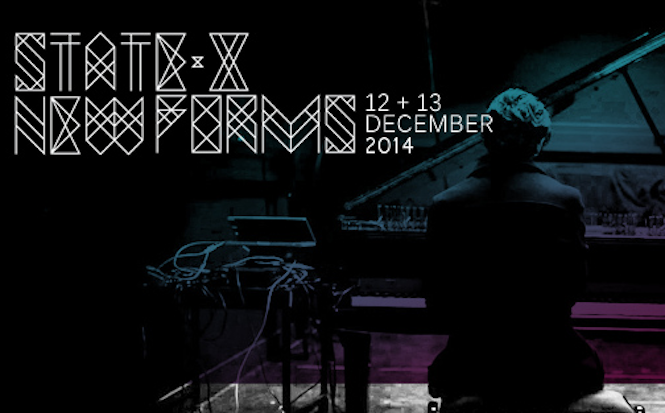 The Vinyl Factory will present the interactive installation at State-X New Forms festival this month.
In an age where you can call up nigh on any sound, acoustic or electric, on a computer and doctor it in ways Delia Derbyshire couldn't have dreamed of, These New Puritan's Magnetic Resonator Piano (MRP) is all the more remarkable. Turning that process on its head, the band worked with engineer and inventor Andrew McPherson to create an acoustic piano capable of creating eerily electronic timbres for what is a unique instrument the likes of which Björk would be proud to have on stage with her.
Premiered at The Vinyl Factory earlier this year over the course of a week long interactive Magnetic Field installation in which the audience were invited to interact with the piano which had been modified and rigged with magnets and sensors to resonate, bend and torment the sound, the MRP is now going on the road and will be showcased at the eleventh instalment of experimental Dutch festival State-X New Forms in The Hague. As in London, visitors will be able to interact with the MRP and create their own pieces of music via motion-sensor technology.
Alongside an adventurous line-up of music, video art, graphic design and talks, The Vinyl Factory presents Magnetic Field with These New Puritans will be available to visit for the duration of the weekend long festival which opens on Friday 12th December. Visit the festival website to buy tickets and find out more. There's also a Facebook page to keep on top of developments.
Watch our short film about the project below: