Published on
June 28, 2013
Category
News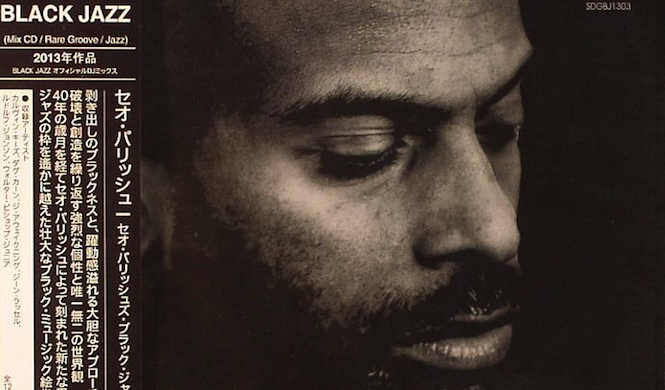 Detroit DJ and producer delves into the back-catalogue of cult 70's deep jazz and funk label Black Jazz Records.
Following compilation projects with Gilles Peterson and DJ Muro, Japanese Snow Dog Records have enlisted Theo Parrish to put together another cross-section from Black Jazz records, the Oakland-based label that released just over twenty LP's during its short existence between 1971 and 1975.
Parrish's collection begins with Doug Carn's modal hymn "Trance Dance" from his 1972 album Spirit of the New Land and contains several cuts by Chicago spiritual jazz sextet and AACM collaborators The Awakening from their only two LP's Mirage and Hear, Sense and Feel as well as Gene Russell's fantastic take on the Rogers & Hammerstein-via-John Coltrane standard "My Favourite Things".
The compilation will serve as a further introduction to the iconic label, founded by Gene Russell and in operation until his death, following Snow Dog's comprehensive reissue campaign of recent years, which has seen them press the likes of Doug and Jean Carn's spiritual jazz masterpiece Infant Eyes to vinyl. Married to Doug at the time, Jean would go on to suffix her surname with an "e" to become famous Philly soul and disco vocalist Jean Carne. The label would also go some way to launching the career of disco diva Kellee Patterson who covers Herbie Hancock's seminal "Maiden Voyage" on a release from 1973.
Released on CD and 2xLP on August 29th, Black Jazz Signature mimics the label's spartan black and white sleeve design and comes with iconic Japanese obi-strip. [via FACT / Resident Advisor]
Black Jazz operated simultaneously with other black arts organisations in the USA like the BAG in St. Louis, AACM in Chicago and Detroit's Strata Records, the story of which Amir Abdullah told The Vinyl Factory last month. Read it here. Find out how Theo Parrish makes a track here.
Tracklisting:
1. Doug Carn – Trance Dance
2. Gene Russell – My Favorite Things
3. The Awakening – March On
4. The Awakening – Convulsions
5. The Awakening – Jupiter
6. Calvin Keys – Criss Cross
7. Rudolph Johnson – The Highest Pleasure
8. Walter Bishop Jr. – Those Who Chant
9. The Awakening – Mirage
10. Calvin Keys – B.E.
11. Rudolph Johnson – Time and Space
12. Walter Bishop Jr. – Blue Bossa