Published on
June 11, 2015
Category
News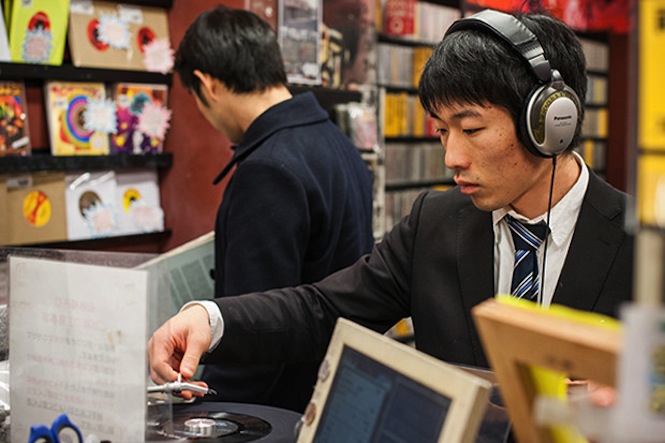 This survey of one hundred and ninety stores from five continents might be the most exhaustive celebration of record stores ever published.
After six years spent travelling the world documenting almost two hundred record stores in thirty-five countries, German photographer Bernd Jonkmanns has launched a crowd-funding campaign to help publish his aptly named photo book Record Stores.
Capturing the idiosyncrasies of each shop as well as the personalities on both side of the counter, the 400-page book features over 500 images from the world's most interesting, iconic or otherwise obscure record shops from Reykjavik in Iceland to Hobart in Tasmania. In Japan he even discovered an 80+ year old store run by a 92 year old who'd been working there since 1940.
As Jonkmanns says: "My photos show their love and passion for vinyl, CDs, and purchasing music in a store. This is what they all share and what really sets the tone for such stores around the globe."
Check out a few photos from the book in the gallery below and head here to secure your copy and help fund the project.