Published on
May 2, 2016
Category
News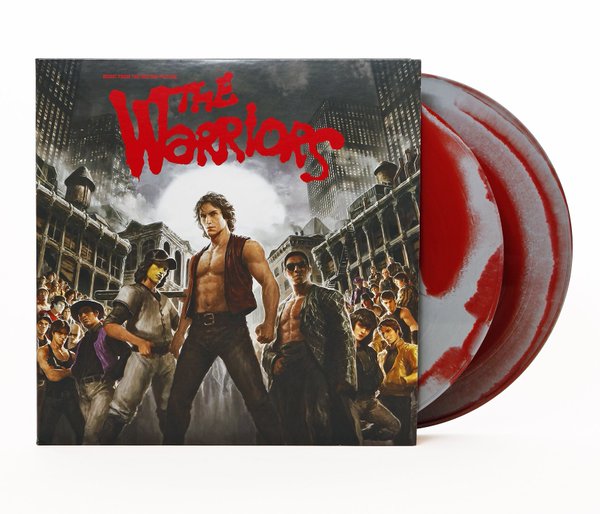 Waxwork reanimate '70s gang film on vinyl.
Over two years since it was initially mooted, soundtrack specialists Waxwork look set to release the soundtrack to cult action film The Warriors.
Hot on the heels of their stunning Taxi Driver reissue, Waxwork have teased The Warriors release on Twitter in the last few days, with the pressing due on marbled red and blue vinyl.
THE WARRIORS will come out to play next week. We can't wait to show you what's in store. pic.twitter.com/QaCoD57mVb

— Waxwork Records (@waxworkrecords) April 29, 2016
Although exact details are scarce, expect the release to showcase composer Barry De Vorzon's synth disco score with the same attention detail lavished on Herrmann's Taxi Driver release.
Walter Hill's playful action adventure film, which follows a NYC gang make their way home across the city's gang territories, has achieved cult status since its 1979 release.
Expect The Warriors soundtrack to drop via Waxwork on 6th May. Follow them on Twitter for more updates. Click here to order a copy.
Update 03/05: Waxwork has unveiled the official artwork for the release, created by Dave Rapoza, that it will be pressed in an "Oxblood Vest & Subway Car Silver" swirl variant and detail that the release will include a library of never before seen negatives and photos from the film.
Updated 06/05: There will also be a deluxe release which includes a slip case designed by Gary Pullin, a 12-page booklet and patches, which you can see in all its glory below: