Published on
July 30, 2014
Category
News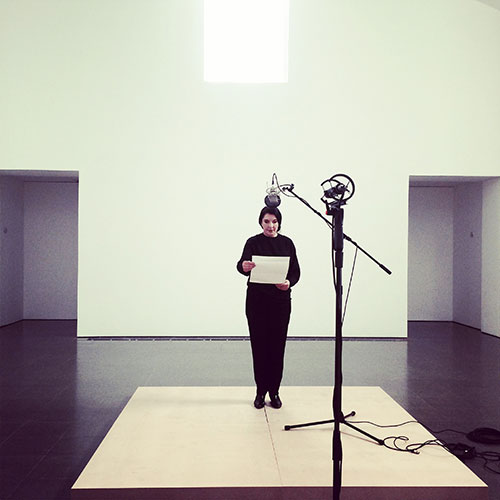 Recordings from Abramović's 512 Hours and Atkins' Ribbons 2014 both signed by the artists themselves.
The Vinyl Factory is teaming up with the Serpentine Galleries in London to release two very special limited edition releases relating to current exhibitions Marina Abramović: 512 Hours and Ed Atkins. Each is presented in a limited edition of 100 copies, with a cover and sleeve designed, signed and numbered by the artists themselves.
Taken from one of this summer's most critically acclaimed shows, Abramović's 512 Hours release will feature a unique recording of the artist reading her An Artist's Life Manifesto on the eve of the show. Previously unheard, this new work is indicative of her recent output which has seen Abramović embark on a high profile collaboration with Jay-Z for a six-hour performance of Magna Carta Holy Grail track 'Picasso Baby' at New York's Pace Gallery and create a short immersive film with Lady Gaga for The Abramović Method.
Exploring the limits of her own physical and mental potency in the gallery setting, 512 Hours is a continuation of her ground-breaking 2010 MoMA show The Artist Is Present, in which she sat silently in the museum's atrium and invited visitors to sit opposite her. Pressed onto white vinyl, 512 Hours is a rare opportunity to own a piece of this celebrated performance artist's work.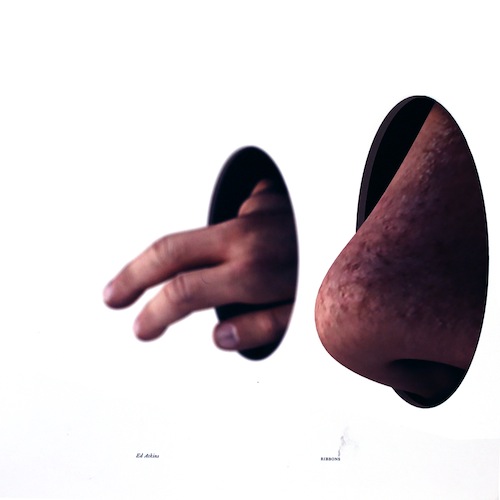 Ed Atkins' Ribbons 2014 features three audio tracks taken from his three-channel video installation of the same name alongside a specially-recorded reading of his text Hammering the bars. A keen sampler of everything from domestic sound effects to speech and music, Atkins' poetic audio narratives are taken from the soundtrack to his immersive and at times disturbing installation, punctured with cultural references and karaoke renditions of Randy Newman's I Think It's Going to Rain Today and the aria Erbarme Dich from St Matthew Passion by J. S. Bach.
Both limited editions are available to order now from The Vinyl Factory online shop. Click here for Marina Abramović's 512 Hours and here for Ed Atkins' Ribbons 2014.