Published on
April 6, 2020
Category
News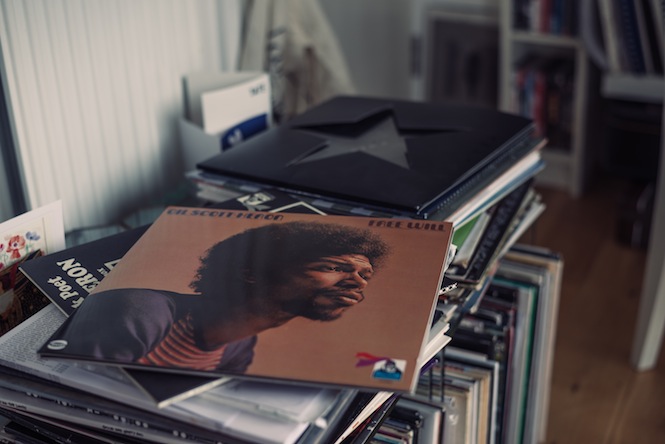 Join our crew.
The Vinyl Factory is looking for a full-time Sub-Editor to work as part of our team in London.
Candidates should be familiar with The Vinyl Factory's editorial direction, and passionate about covering a large range of music – from classic albums and cult rarities to new music from across a spectrum of genres.
As is the nature of online editorial, your job will be split between a number of tasks, the most important of which will be sub-editing news articles and features on a daily basis, using dynamic headlines in conjunction with engaging images, to frame stories both on site and social media platforms.
In addition to music and record culture, you should have an interest in turntables and analogue equipment, and feel able to cover these with confidence.
Another aspect of your role will include contributing to (writing and co-ordinating) features on site, as well as sharing stories on social media platforms through photography, film and engaging copy.
Candidates should have previous experience working in online journalism – with at least 1-2 years in an editing role – enjoy the rigours of fact checking and grammar, and be able to apply their diverse knowledge of music to VF's editorial direction.
Candidates must also be able to thrive under the pressures of working in a fast-paced digital publishing environment, be dedicated to working within a collaborative team, and be proficient in the following:
– WordPress
– Photoshop
– News and content sourcing tools (Google Alerts, Crowdtangle, etc)
– Project management and organisational tools (Google Drive, etc)
– Social media platforms and scheduling (Facebook, Twitter, Instagram, etc)
– Adobe Creative Suite
Sound like this could be for you? Send us an email at info@thevinylfactory.com with the title "Work with VF", including a cover letter, CV and links to 2-4 previously published articles.
Due to the volume of responses, unfortunately we will be unable to respond to every applicant.