Published on
April 16, 2013
Category
News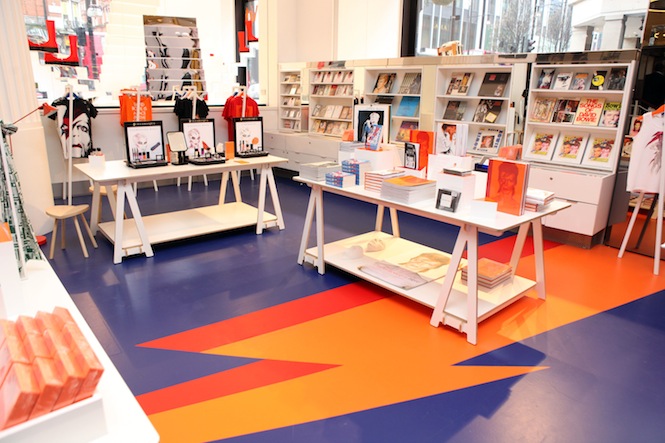 The nation is in the grips of a serious Bowie epidemic. The latest registered outbreak is at Selfridges on Oxford Street in London, where the concept "David Bowie Is All Yours" is putting all sorts of Starman merchandise up for sale. In amongst the postcards and pin-badges, The Vinyl Factory has curated a selection of Bowie's finest releases and like any inoculation, the best cure is to go get yourself a piece of the fever.
First came The Next Day, David Bowie's first studio album for ten years. Then came "David Bowie Is", the V&A's extraordinary retrospective, which has becoming the museum's fastest selling exhibition. Now having heard the album and seen the costumes, why not get a piece of the action yourself?
In collaboration with the V&A, Selfridges have opened their doors to Bowie fanatics of all ages, selling everything from album specific make-up to Bowie-inspired summer wear. The Vinyl Factory have also brought along a selection of Bowie releases, including the exclusive publication and vinyl release Nacht Musik, curated by The Mott Collection in collaboration with The Vinyl Factory and Ditto Press earlier this year.
"David Bowie Is All Yours" is open now at Selfridges on Oxford Street.
Visit our shop, for more info on David Bowie's Nacht Musik.
Photo: ©Gareth Davies