Published on
April 15, 2013
Category
News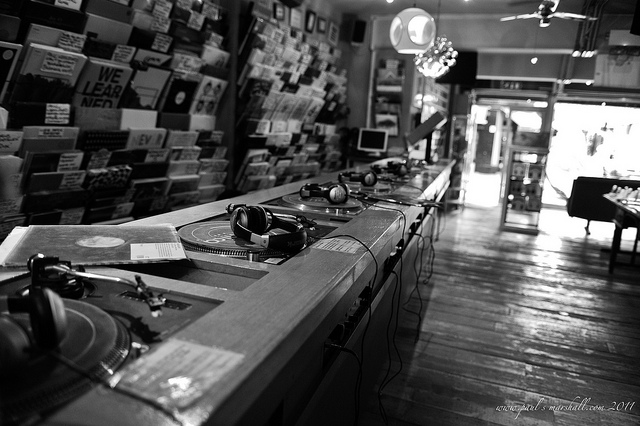 After a frantic few weeks of rumour and conjecture The Vinyl Factory and Phonica Records have announced their line-ups and releases for Record Store Day on Saturday 20th April.
With no remorse for the queuing hoards that have waited round the block at previous Record Store Days, Phonica have announced a killer line-up of in-store DJ sets throughout the day which will see Soulwax boys 2ManyDJs go toe-to-toe with Kutmah, disco digger Sean P and Little Boots.
In fact, its proving to be a busy day for electropop songstress Victoria "Little Boots" Hesketh, who will oversee the release of "Nocturnal Versions" with The Vinyl Factory, which includes two extended edits from her forthcoming album Nocturnes.
And the rich pickings don't end there. The Vinyl Factory are also releasing three further special editions that include Actress remixing a bonus track off Dinos Chapman's debut LP Luftbobler, the "Wheel" EP from Morgan Zarate and A-Cyde's project The Shining and the double vinyl Hyperreality from polyglot French producers Panteros666.
Brave the queues and you'll not only be rewarded with limited edition vinyl and first-class DJ sets. For the very first time this year, The Vinyl Factory will be hosting a pop up store in the basement of Phonica Records selling a selection of previous releases as well as popcorn coffee. There will also be screenings of official Record Store Day film Last Shop Standing.
With more artists expected to confirm in-stores at Phonica as the day approaches, the only advice we can really give is to get yourself down to 51 Poland Street, London W1F 7LZ and start queuing now.
For full details, check out the Facebook event.
Photo by Paul S Marshall Photography.