Published on
October 14, 2015
Category
News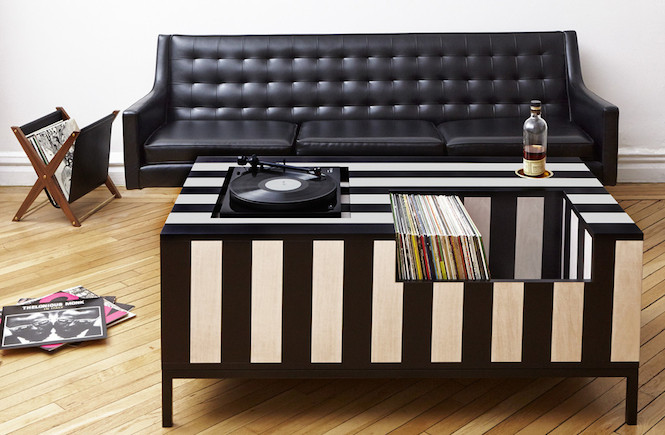 Forget coffee table books.
Anyone building furniture to enhance the experience of owning and listening to music gets our vote. Right up there is Atocha, a crew of design-minded music lovers that craft mouth-watering cabinets, stands, LP slings and more.
Their latest product, which launched earlier this year, reimagines the coffee (or cocktail) table with the vinyl fan in mind.
Natural and dyed black Italian Bolivar veneer composition with a steel base, the zebrafied design is pretty striking. "Designed for rock stars, and the people who love to listen to them," they say.
There's a cutout area to house a deck, space for an amp and a niche for over 120 records. Oh and there's an inset for your drink or smoke of choice.
Appropriately named Kick Back, it's not hard to picture coming home to this piece after a long day at work, or gathering around it with some mates.
Kick Back retails for $9,200 and Atocha offer bespoke services if you need it.