Published on
August 4, 2016
Category
News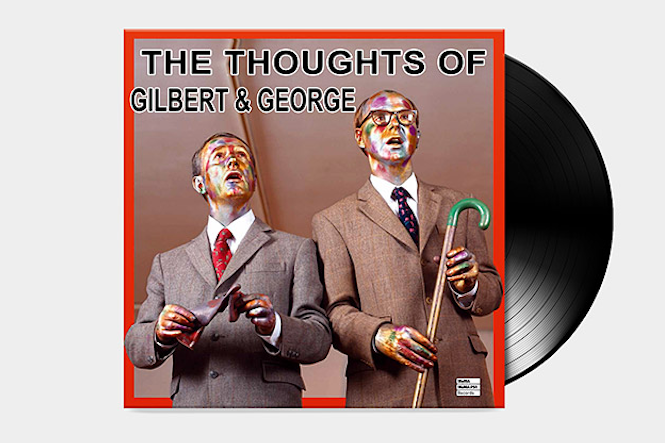 MoMA/MoMA PS1 Records plan The Thoughts Of Gilbert & George edition.
Iconoclastic visual artists Gilbert and George are to release a new vinyl record with New York galleries MoMA and MoMa PS1's in-house record label.
Following last year's "Gilbert & George: The Early Years" show at MoMA, the pair will revisit their first mature work The Singing Sculpture from 1969 in which they presented themselves as a Living Sculpture singing with a recording of Flanagan and Allen's Depression-era song 'Underneath the Arches'.
For the release, the pair discuss the process of its creation in their studio, and is meant to be experienced like an "old-time radio show". Intriguingly, it also comes with a 'parental guidance' warning.
Out now, The Thoughts Of Gilbert & George is only the second release on MoMA/MoMA PS1's label, following There Will Never Be Silence, in which artists and musicians responded to the work of John Cage.
Hand-signed, numbered and limited to 2,000 copies, The Thoughts Of Gilbert & George is available to order here.