Published on
January 21, 2014
Category
News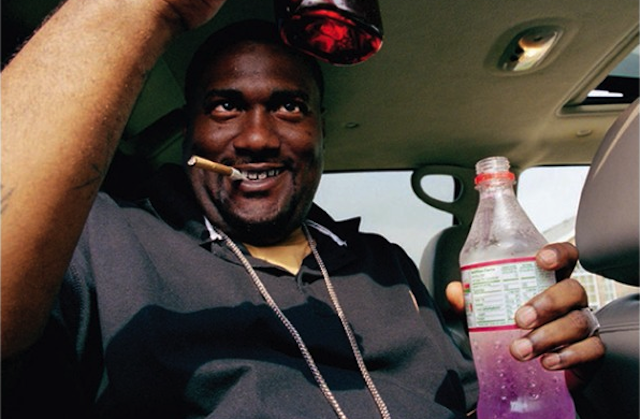 An intimate photographic journey into the life of Houston's iconic rap scene.
Sinecure Books, the publisher that in 2013 brought us the wild and wacky world of America's private press recording industry, have launched themselves into Houston's vibrant hip hop community for a comprehensive, warts-and-all portrayal of the Texan city's colourful (primarily purple) rap scene. Featuring the photography of Peter Beste, who spent nine years documenting the ins and outs of the city's most productive neighbourhoods alongside writer Lance Scott Walker, Houston Rap foregrounds the self-contained celebrities, entrepreneurs and support networks of what is a burgeoning micro-economy and one of America's most vibrant music scenes.
Extrapolating from the experiences of artists like Bun B of UGK, Z-Ro and Big Mike, Houston Rap is as much a national history as a local one. As editor Johan Kugelberg explains: "We edited the book as a 24 hour glimpse into the culture. We take you from the projects to the studio to the strip club and back, all along with an on-going oral history narrative from the people of the culture."
Described by photographer Beste as "an immersion", Houston Rap comes with all the trimmings, the 272-page hardback book supplemented by a 7″ featuring chopped and screwed pioneer DJ Screw. There's also a deluxe edition for all the high rollers, which includes a fold-out poster, Houston Rap Tapes (the accompanying publication of oral histories), a DVD of Ghetto Dreams (the Fat Pat documentary), a signed photographic print by Peter Beste, and a 2LP limited vinyl edition of DJ Screw's seminal All Screwed Up.
Check out Sinecure Books for more info and see a selection of photos from the publication below. An exhibition of photos from Houston Rap is opening at LA's HVW8 Gallery on 24th January and you can click here for more details.