Published on
January 28, 2016
Category
News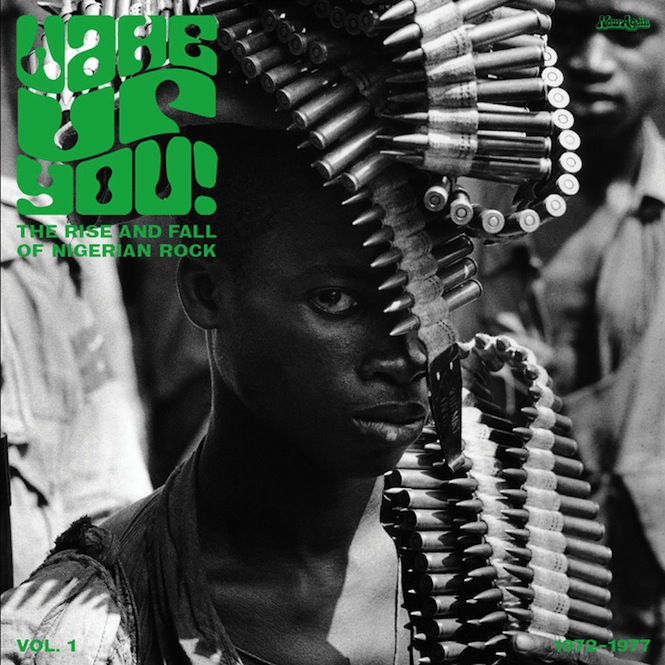 Civil war, Fela Kuti and psychedelic fury.
Now-Again Records will conclude a decade-long investigation into the rock music of Nigeria in the 1970s with a two volume LP and book release.
Exploring the effects of war on the country's cultural scene, Wake You Up: The Rise & Fall of Nigerian Rock sets the rise of Fela Kuti to international stardom against a backdrop of unrest, providing the pre-history to Fela's long-running stand-off with the newly installed military regime.
As well as Fela though, the books track down Nigeria's forgotten musical resistance, the musicians who struggled against upheaval and conflict to create some of the most urgent, psychedelic rock music anywhere in the world. All the more remarkable when you contrast the three years of war in Nigeria between '67 and '70 with the same period in the West.
Listen to Ify Jerry Krusade's 'Everybody Likes Something Good' below:
Written and researched by Nigerian musicologist Uchenna Ikonne – previously responsible for bringing the story of William Onyeabor to life with Luaka Bop – Wake Up You! takes the form of two 100+ hardback page books (with a CD), or a double vinyl LP with a soft cover book.
Volume 1 is to be released 15 April 2016, with Volume 2 to follow in May. Click here for more info.