Published on
May 27, 2016
Category
News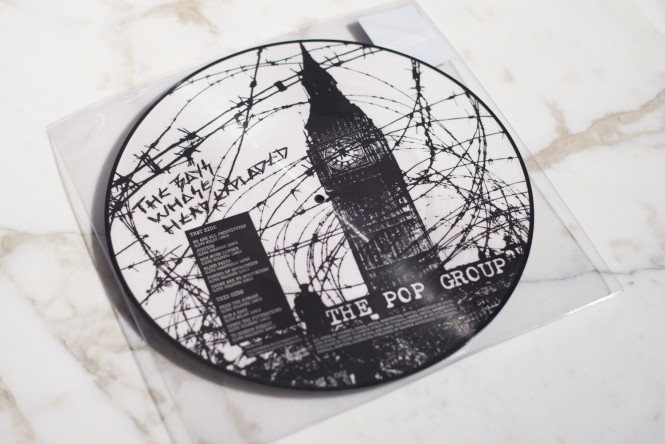 Post punk provocateurs unveil latest archival release.
The Pop Group have unveiled The Boys Whose Head Exploded a compilation of basement tapes recorded during their incendiary performances of late 1979 and 1980. Released as a picture disc, the comp also includes a download of film footage shot by culture clash director Don Letts.
The Bristol band formed in 1977 and were one of the most experimental and politically charged groups to emerge from the ashes of punk, drawing on free jazz, dub, funk and the avant-garde. Their first album, Y, produced by reggae trailblazier Dennis Bovell, placed them in the ranks of bands like Public Image Limited and Throbbing Gristle on its release in 1979.
The bulk of the salved live recordings found on this new collection are brawling versions of song's taken from the band's second (and, until recently, final) studio album, For How Much Longer Do We Tolerate Mass Murder? – which was recently reissued on vinyl. The release also includes the previously unheard '73 Shadow Street' and a surprise take of the Glaxo Babies' 'Shake The Foundation'. Find the complete tracklist below.
Out today on Freaks R Us, order your copy here and have a closer look at the limited edition disc in this gallery:
Tracklist
01. We Are All Prostitutes (Live Milan 1980)
02. Justice (Live Cologne 1980)
03. How Much Longer (Live Cologne 1980)
04. Blind Faith (Live Sheffield 1979)
05. Forces of Oppression (Live Cologne 1980)
06. There Are No Spectators (Live Cologne 1980)
07. Feed The Hungry (Live Cologne 1980)
08. Rob A Bank (Live Milan 1980)
09. Shake The Foundation (Live Cologne 1980)
10. 73 Shadow Street (Live Helsinki 1980)