Published on
June 19, 2013
Category
News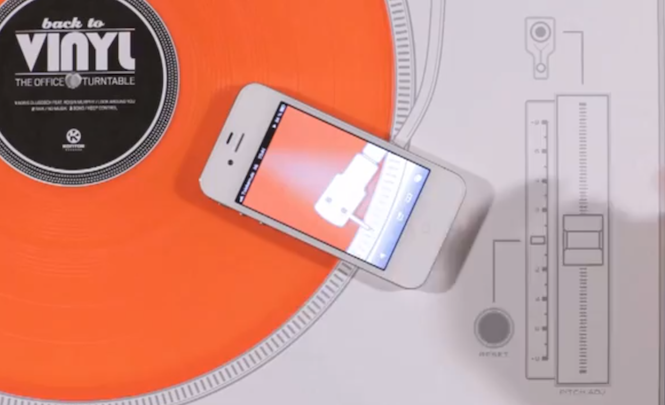 Device developed to "play" records through your smartphone, without the use of a turntable.
Just because it's vinyl doesn't mean it's cool. Hoping to promote the new single by Boris Dlugosch, Kontor shipped a stack of records to a bunch of agencies along with instructions on how to set up your "Office Turntable": place the record on the cardboard cut-out, position your smartphone accordingly, and swiping the needle between tracks using your fingers.
Accompanied by a video that on first viewing seems like a spoof of a product that perhaps should never exist (ad execs nodding heads etc), the Office Turntable seems to miss the point of almost every level. Not to mention the willful degradation of sound quality of having to listen to the track through your phone. But then again, with the likes of Scooter on the roster, sound quality hasn't seemed to bother Kontor too much in the past.
Watch the promo video for the promo record below: