Published on
January 4, 2017
Category
News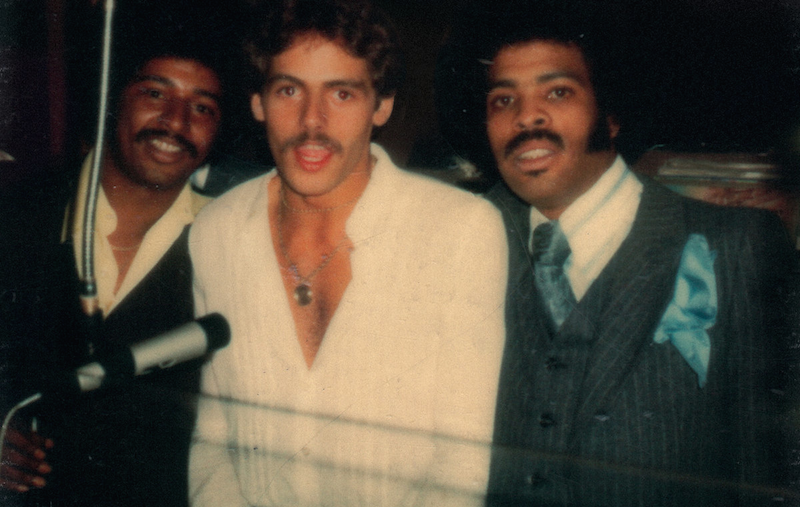 From Walter Gibbons to Francois K.
This month BBE will release The Men In The Glass Booth, two 5xLP box sets of disco edits and remixes by some of the canon's most pioneering DJs.
Read next: The 100 best disco 12″s of all time
Curated by Al Kent, the comp shines a light on the mid-'70s dancefloor and the evolution of the extended mix. In particular the label references Walter Gibbons' versions of Double Exposure's 'Ten Percent' as a landmark record. Prior to this, the label says, it was unheard of for DJs to enter a recording studio. Released on Salsoul, Gibbon's 12″, injected Philly soul with a "percussive, bass-heavy depth that New York's DJs loved."
"Salsoul became the first record label to make a 12-inch single available to Joe Public," the label explains. "The exotic format was previously only available to DJs as promotional items or bought under the counter at certain record stores."
The set includes 'Ten Percent' and 29 other classics by Walter Gibbons, Bobby DJ Guttadaro, Tom Savarese, Jellybean Benitez, Tee Scott, John Luongo and more. including classics from the likes of John Morales, Tee Scott, Jellybean Benitez and Francois K. Also included is a 40-page book.
Find the complete tracklist and place orders here.