Published on
August 16, 2016
Category
News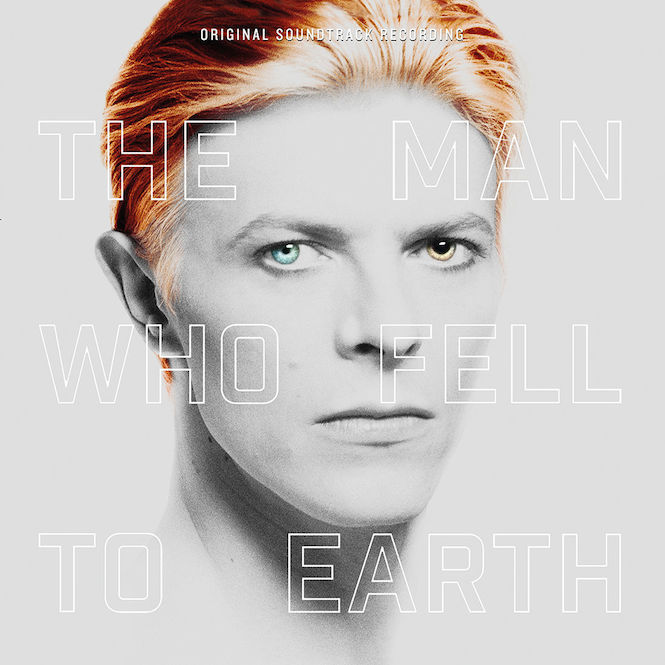 The David Bowie starring film returns to screens this autumn.
The soundtrack to Nicolas Roeg's surreal David Bowie-starring film The Man Who Fell To Earth is coming to vinyl for the very first time. The release coincides with the film's 40th anniversary.
The film's score, composed by Stomu Yamash'ta and John Phillips, has long been sought-after but has previously been unavailable on any format. "Little is known, and much has been asked, as to why the soundtrack was never originally released," reads the press notes.
Apparently the "lost tapes" were recently unearthed, enabling the original recordings to be resorted and remastered. The double LP gatefold is expected on 18 November. Find the tracklist below and pre-order your copy here.
As we reported last month, The Man Who Fell To Earth is back in theatres on September 9.
https://www.youtube.com/watch?v=lfccDapMA14
Tracklist:
LP1
Stomu Yamashta – Poker Dice
Louis Armstrong – Blueberry Hill
John Phillips – Jazz II
Bournemouth Symphony Orchestra – Venus: The Bringer Of Peace
John Phillips – Boys From The South
Stomu Yamashta – 33 1/3
John Phillips – Rhumba Boogie
The Kingston Trio – Try To Remember
Stomu Yamashta – Mandala
John Phillips – America
Stomu Yamashta – Wind Words
John Phillips – Jazz
LP 2
Stomu Yamashta – One Way
John Phillips – Space Capsule
John Phillips – Bluegrass Breakdown
John Phillips – Desert Shack
Stomu Yamashta – Memory Of Hiroshima
John Phillips – Window
John Phillips – Alberto
Bournemouth Symphony Orchestra – Mars: The Bringer Of War (Excerpt)
John Phillips – Liar, Liar
John Phillips – Hello Mary Lou
Robert Farnon – Silent Night
Genevieve Waite – Love Is Coming Back
John Phillips – The Man Who Fell To Earth (Demo)