Published on
May 29, 2018
Category
News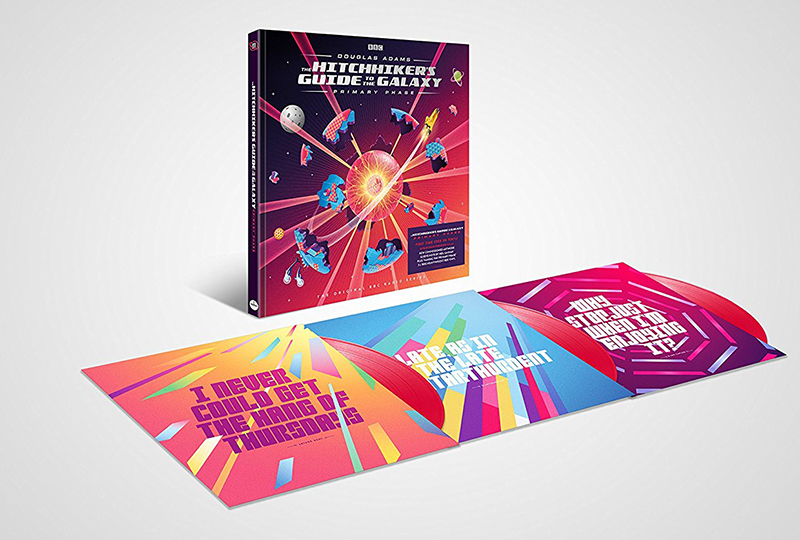 Sounds from all six episodes of the original BBC radio series.
The Hitchhiker's Guide to the Galaxy original soundtrack is being released on vinyl for the first time in a new limited edition box set to celebrate its 40th anniversary, this August via Demon Records.
Read more: Pioneers of Sound: The story of the BBC's Radiophonic Workshop
The comedy science fiction series began life as a six-part BBC radio show in 1978 created by Douglas Adams, before being adapted into a novel, a 1981 television show, 1984 video game, and a 2005 feature film.
Though an abridged version and signed collectors edition of the series' music were released earlier this year, this is the first time its soundtrack has been made available on vinyl in its entirety.
Each 3xLP red box set also includes a 12″x12″ book, with expanded liner notes, and new artwork.
Pre-order a copy here ahead of its 24th August release, and check out the track list below.
Tracklist
Disc 1
1. Episode One – Fit The First
2. Episode Two – Fit The Second
Disc 2
1. Episode Three – Fit The Third
2. Episode Four – Fit The Fourth
Disc 3
1. Episode Five – Fit The Fifth
2. Episode Six – Fit The Sixth